Manual Transmission Announced For 2020 992 Porsche 911 Carrera S and 4S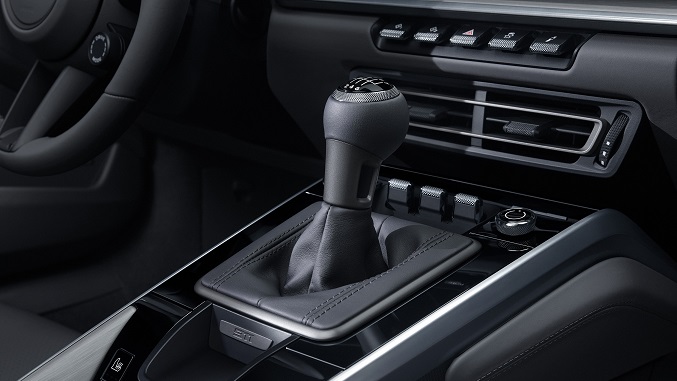 Photo: Porsche Newsroom
We can all take a deep, collective sigh of relief: Porsche will be offering three pedals in the new 992 911 Carrera. The seven-speed transmission comes as an option on all Carrera S and 4S models at no additional charge, though customers will have to pony up an additional $13,000 or so for the S over the base Carrera's price. Considering the nice jump in power though, it's a worthy upgrade for sure. It'll be interesting to see if it is ever offered on the base Carrera.
Like the previous 991.2 generation, the manual will come with a standard mechanical limited-slip differential, rather than the electronically controlled LSD that comes standard on PDK-equipped models. It also entails Porsche Torque Vectoring, and the standard Sport Chrono Package, which includes Porsche's Dynamic Drivetrain Mounts, and various selectable driving modes with auto rev-match.
If interested, orders should be placed now; 911s equipped with manual transmissions aren't expected to reach our shores until Spring 2020. Base MSRP is $113,300, while the 911 Carrera 4S Cabriolet with this option retails for $133,400.