Lotus And Renault To Partner For 2011 Formula 1 Season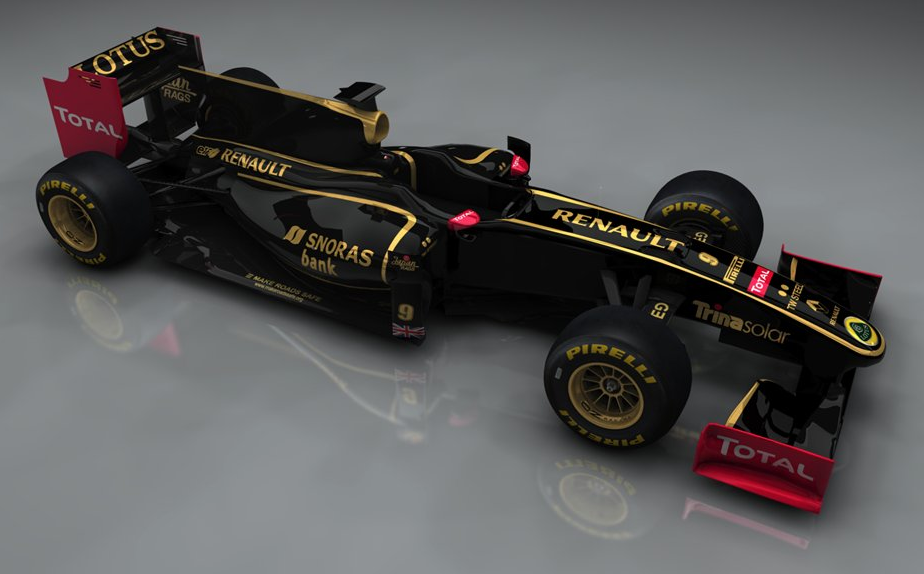 Renault Formula 1 has signed a partnership with Group Lotus that will see the racing outfit renamed Lotus Renault GP for the 2011 season. The partnership, a product of a deal worked out by Group Lotus plc and Genii Capital (a European investment firm that owns a large portion of Renault F1), will include a technology share between the two entities, both on and off the track.
The move stands to mark an important new chapter in the history of Lotus motorsport, which suffered a rather dismal return to F1 this past year. Team Lotus finished in a three-way tie for last place in 2010, while the Red Bull Racing-Renault team won the constructor's championship.
The Lotus press release also makes mention of this partnership bearing fruit for road-going vehicles. Genii's automotive portfolio includes access to such non-F1 gear as lightweight braking systems, variable compression engine technology, and on-board systems software.
Nearly as exciting as the news of the new partnership is the attendant return of Lotus's storied black and gold racing livery—often referred to as the John Player Special livery. We think this rendering (above) of the new car wears its history quite well, even if there's no cigarette advert to be seen.
Scroll down below to read the official Lotus press release.
GROUP LOTUS RENAULT GENII LOTUS RENAULT GP
Lotus, the manufacturer is back
Group Lotus plc and Genii Capital are pleased to announce a partnership which will see the Renault F1 Team renamed as 'Lotus Renault GP' from the start of the 2011 racing season onwards. The association heralds the return of a highly successful Formula 1™ association between Lotus and Renault from the 1980s. Lotus' racing pedigree and heritage coupled with Renault's technology in Formula 1™ will set the united team on a path to future success.
Group Lotus plc will acquire a major equity stake in the team from Genii Capital. The transaction represents a partnership between Group Lotus and Genii Capital and signifies the beginning of a more comprehensive strategic alliance between the two organisations.
The partnership between Lotus and Genii brings the ability to quickly incorporate new technologies from F1™ cars into Lotus road cars including hybrid technology, Kinetic Energy Recovery Systems (KERS), aero advancements and lightweight materials. Genii, an investment holding company with a portfolio of automotive technologies, bring non-F1™ technologies such as lightweight braking systems, variable compression engine technology and on board software systems to the partnership.
Group Lotus CEO Dany Bahar said: "I can think of no better platform for automotive brand communications than motorsport and F1™. We're well aware that there has been a lot of controversy around the usage of our brand in F1™ and I'm delighted to be able to formally clarify our position: We are Lotus, and we are back."
Dato' Sri Mohd Nadzmi Mohd Salleh, Chairman of Proton, Lotus majority shareholder, said: "We know that Group Lotus has much to offer Formula 1™ and vice versa. After careful consideration, we believe this arrangement will be fruitful, both from a commercial and marketing point of view."
Tun Dr Mahathir Mohamad, Proton advisor and former Prime Minister of Malaysia, said: "This is an exciting development which delivers strategic benefits to both Group Lotus and Proton. I fully support the partnership."
Carlos Ghosn, Chairman and CEO of Renault, commented: "This multi-partner alliance will bring a new dynamic to the team and enable it to compete with the sport's best from next season."
In addition to this, Genii is also offering Proton the ability to leverage on its existing business relationships in Russia and other parts of the world, as a means to expand Proton's global reach. Through Genii, Proton can also potentially access advanced automotive technologies by virtue of Genii's association with Mangrove, a venture capital group.
Gerard Lopez, founding partner of Genii Capital, said: "For Group Lotus, access to Formula 1™ opens up new marketing opportunities and a major platform for business exchanges and development. In this regard, Genii Capital possesses shareholdings in, and direct access to, cutting edge companies in the automotive industry. Our tie-up with Group Lotus and Proton, which will enable its future road car ranges to take advantage of significant new technologies, is a natural step."