Lancia Stratos HFs Creating Sweet, Beautiful Music In San Marino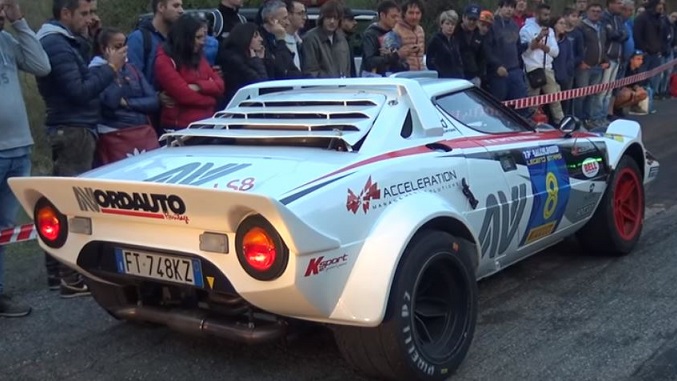 Back in November, European YouTube channel 19Bozzy92 posted up footage from the 2019 San Marino RallyLegend containing a couple Lancia Stratos HFs tearing around the beautiful, Northern Italian course. It's an exhaust comparison video demonstrating the difference between the HF's tiny Ferrari Dino 2.4-liter V6 screaming through 6-into-1 exhaust headers, and dual exhaust headers. Both exhaust arrangements sound glorious and add to the teeny, mid-engine, classic Italian coupe's beastliness.
The clips are great, and assure that we'll be daydreaming of piloting a Stratos somehow, someday, all-week-long.