Lamborghini Teases Aventador Before Geneva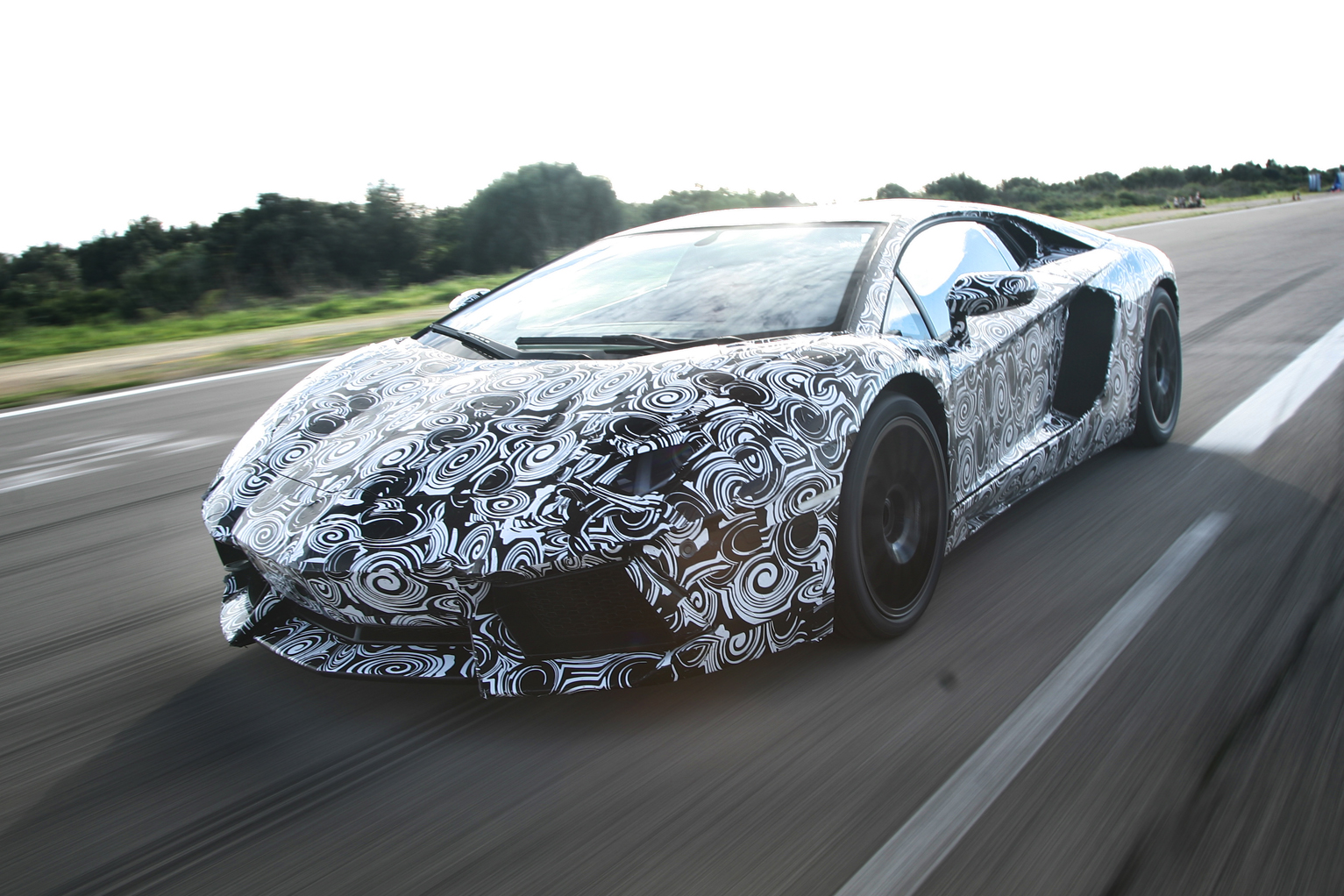 Lamborghini sent us this single photo of the Murciélago replacement prototype riding around in camouflage ahead of its Geneva debut.
Supposedly called the 2012 Lamborghini Aventador LP700-4 (formerly nicknamed "Jota"), its V-12 engine is rumored to produce just over 700 horsepower and over 500 pound-feet of torque. Gears changed via its seven-speed transmission, it's possible this lightweight Lambo will be hitting 60 miles per hour in 3.5 seconds.
According to Lamborghini, it will debut on March 1 at the Geneva Motor Show. We can't wait!