Lamborghini Launches Official Online Store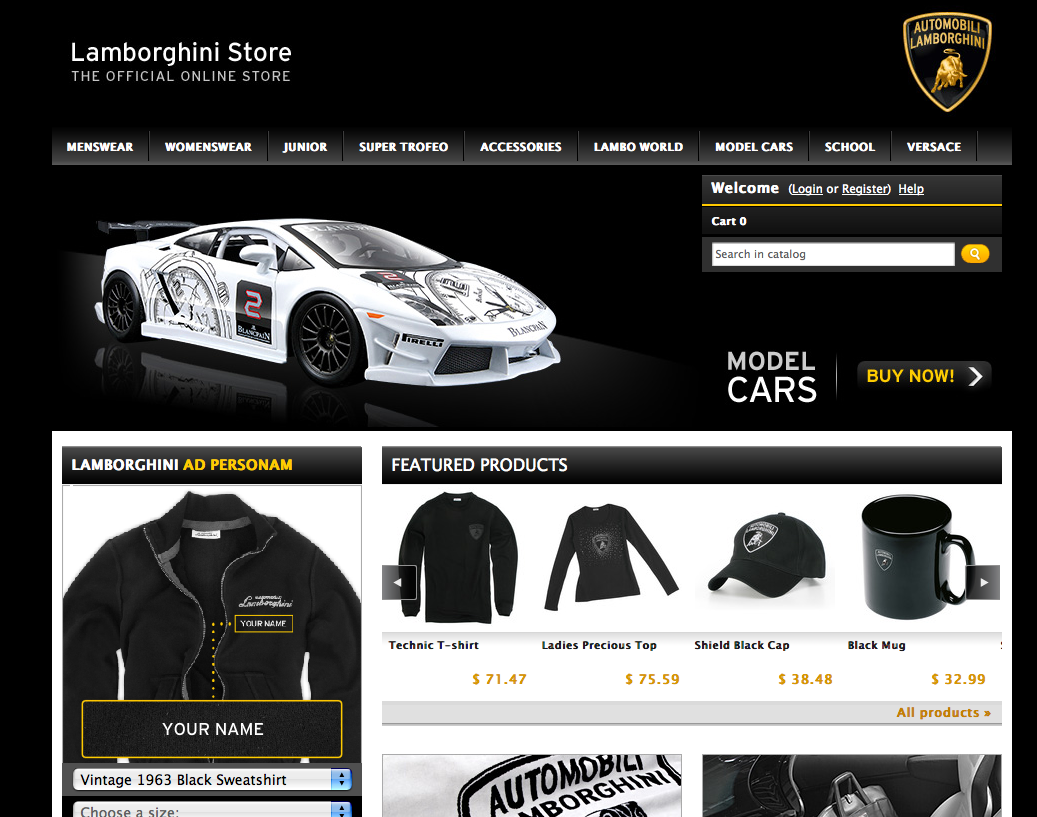 Great. Now we have to start over on our Christmas list.
Lamborghini has launched an online store (www.lamborghinistore.com) to peddle all types of gear, ranging from pants to polos, mugs to model cars. Menswear and womenswear include the usual hats, jackets, and shirts. Also available are baby clothes, as well as accessories such as neckties, pins, and Versace bags, wallets and belts.
You can send your kid to school with a Lamborghini pencil holder, or decorate your basement bar with posters.
And, like Ferrari, Lamborghini is hocking memorabilia pistons and conrods.
What we're really excited about, though, are the model cars. Ranging from around $30 to $330, die-cast models from 1:43 to 1:18 scale are for sale on the website. We can finally afford that Reventón we've always wanted.