Lamborghini Celebrates Golden Anniversary With Grande Giro Convoy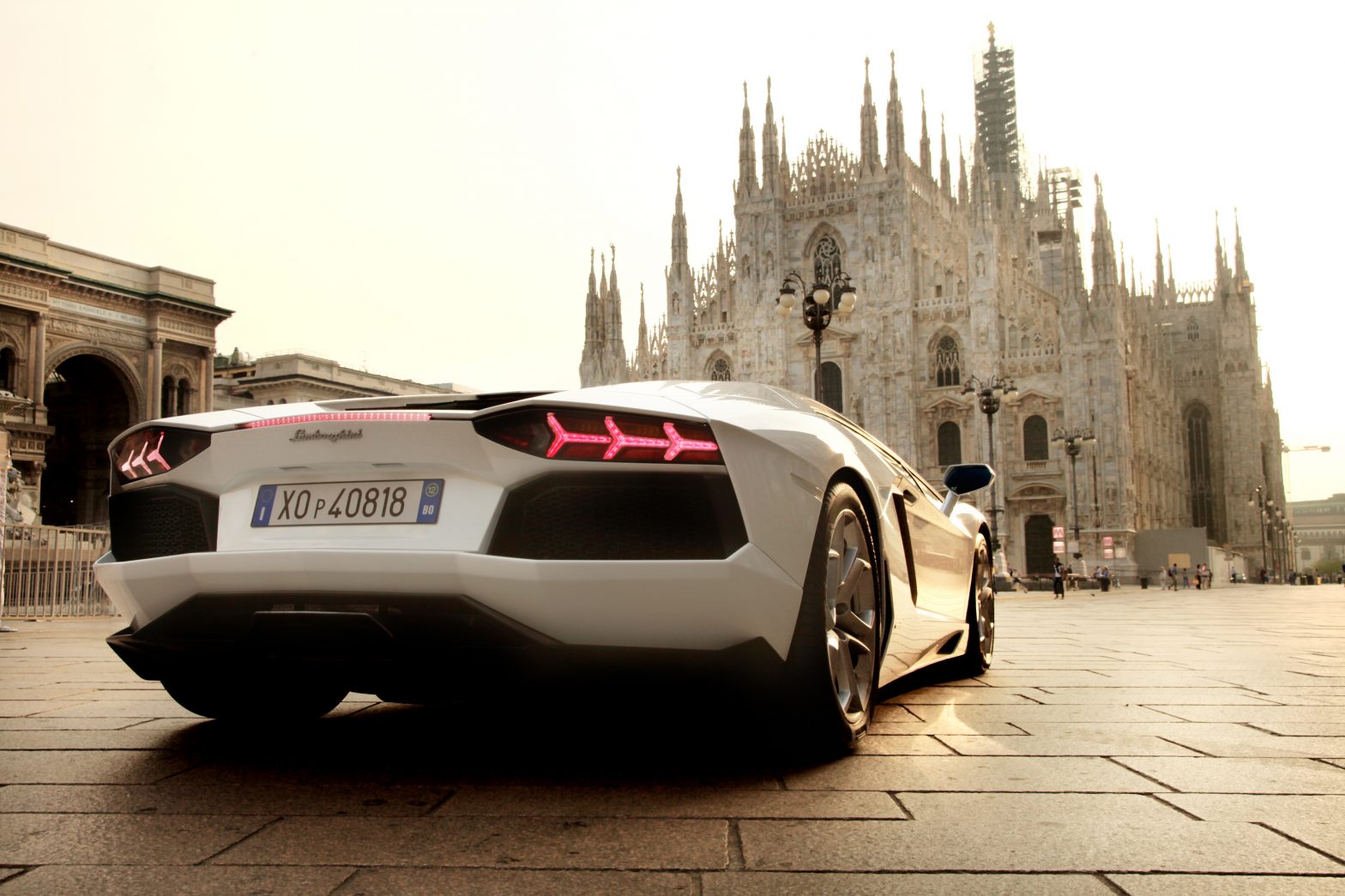 Lamborghini is celebrating its 50th birthday in grand fashion, with a convoy of 350 cars in a Grande Giro (Grand Tour) of Italy, beginning on Wednesday, May 8.
The tour begins in Milan, where drivers and co-drivers from all over the world, ages 22 to 75, will congregate. Every Lamborghini model will be represented, including the one that started it all in 1963, the 350 GT. The Grande Giro will drive through many Italian towns, finishing in Bologna on May 11 with final celebrations.
In all, the Lamborghini convoy will be more than 2.8 miles long, and will combine over 190,000 horsepower. Sounds like our kind of birthday party.
Click through the attached gallery to see tome of the sights along the Grande Giro. Scroll down for the official press release from Lamborghini.
50th Anniversary Lamborghini – Grande Giro
A convoy of 350 Lamborghini super sports cars will leave from Milan on 8 May, as the biggest reunion ever of cars from the House of the Raging Bull start their Grand Tour as part of Lamborghini's 50th Anniversary celebrations.
The tour will pass through the beautiful landscapes of Lombardia, Toscana, Lazio, Umbria and Emilia Romagna, stopping over in Forte dei Marmi, Grosseto, Roma, San Giustino Valdarno and Bologna, where they will arrive on 10 May in the afternoon.
On Saturday 11 May the Lamborghinis will depart again for Sant'Agata Bolognese, for the final celebrations of the 50th anniversary.
The convoy will be more than 4.5 km in length, with a dramatic combined power of more than 190,000 hp. It will be a true open air exhibition of all the models that wrote the history of the brand. From the first car produced in 1963, the 350 GT, it will include the entire model range right up to the current Gallardo and Aventador models. Drivers and co-drivers will arrive from all over the world: with 65% men and 35 women, their ages range from 22 to 75 years old, underlining the passion for the brand that stays from one generation to the next.
The first rendezvous is in Milan, on 7 May at 10.00 am, when the Lamborghinis will be parked at the parc fermé in Piazza Castello, and from there will leave the following day to Bobbio.