Kids Not In School? Let The Petersen Auto Museum Teach Them!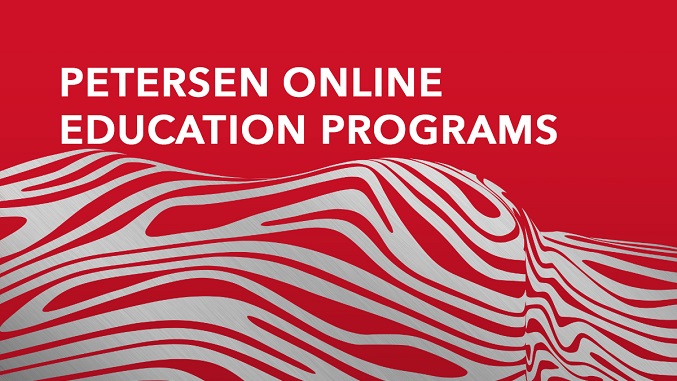 While kids around much of the country aren't in school, it's probably been a bit tough to keep them occupied and engaged with fun activities for a lot of folks. Luckily, the Petersen Automotive Museum is currently hosting a bunch of online educational livestreams! The topics are very interesting, and we're not going to lie, we'll probably have them on in the background at WR (no shame in us adults diggin' on car programming for kids, after all cars bring out the kid in us!)
Check out the schedule below, and go to their site where the streams will be playing every day. For more on the Petersen and the good work they do to, head over here. The times appear to be Pacific time zone.
Tuesday, March 17, 1 p.m. – Balloon Cars For a car to move, a force must be applied. Students will explore propulsion and Newton's Third Law of Motion by making their own balloon cars.
Wednesday, March 18, 10 a.m. – History of the Car Cars have been in existence for more than a century (or longer, depending on when you start). Join the Petersen as it explores the evolution of the automobile.
Wednesday, March 18, 1 p.m. – License Plates License plates identify vehicles as properly registered with the state but may also serve as a canvas. Students will create their own license plates and decorate them to show off something about their home state.
Thursday, March 19, 10 a.m. – Storytime Featuring "Go, Dog, Go!" By P.D. Eastman Students will read the beloved tale about dogs and their cars.
Thursday, March 19, 1 p.m. – Animal Cars Students will make a car of their favorite animal with materials found around the house.
Friday, March 20, 10 a.m. – Design Process Utilizing the car, students will explore how things go from idea to finished product.
Friday, March 20, 1 p.m. – Car Models A critical part of automotive design is creating a model. Students will create car models to show how the modeling process can help to explore design choices.
Future lessons will cover propulsion, aerodynamics, racing and a host of other topics. *If you do not see the livestream at 1pm, please refresh your page.