Is This The New Lamborghini Cabrera?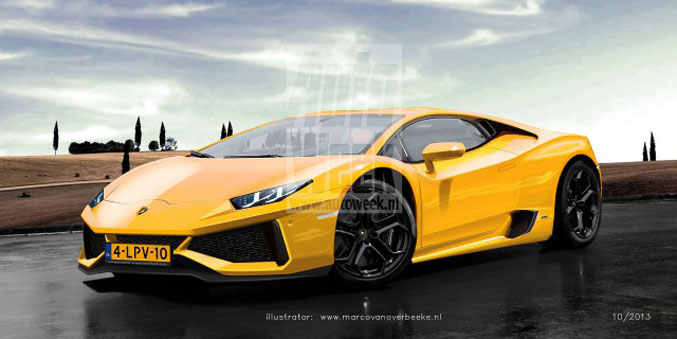 Set to debut for the 2015 model year, the successor to the Lamborghini Gallardo has been given the rendering treatment by Autoweek.nl illustrator Marco van Overbeeke. Judging by these illustrations, it would appear that the Cabrera is sizing up to be quite a worthy replacement to the baby Lambo indeed.
With styling cues that borrow liberally from the Aventador, the Cabrera features the forked headlight design and the lower, more tapered angles of its soon-to-be big brother. Under the hood is said to be a heavily revised version of the 5.2 liter V10 found in the Gallardo and the current Audi R8. Output is expected to get a bump to the tune of about 600hp in the Cabrera, and the new V10 will also find a home in a similar iteration in the next-generation R8 as well.
The Cabrera is also rumored to forego the automated manual gearbox found in the Aventador and instead opt for an all-new seven-speed dual-clutch unit. Expected to debut at the 2014 Geneva Motor Show, the newest addition to the Lamborghini family looks like it may very well be the hottest one yet.