Infiniti Teases Etherea Concept Before Geneva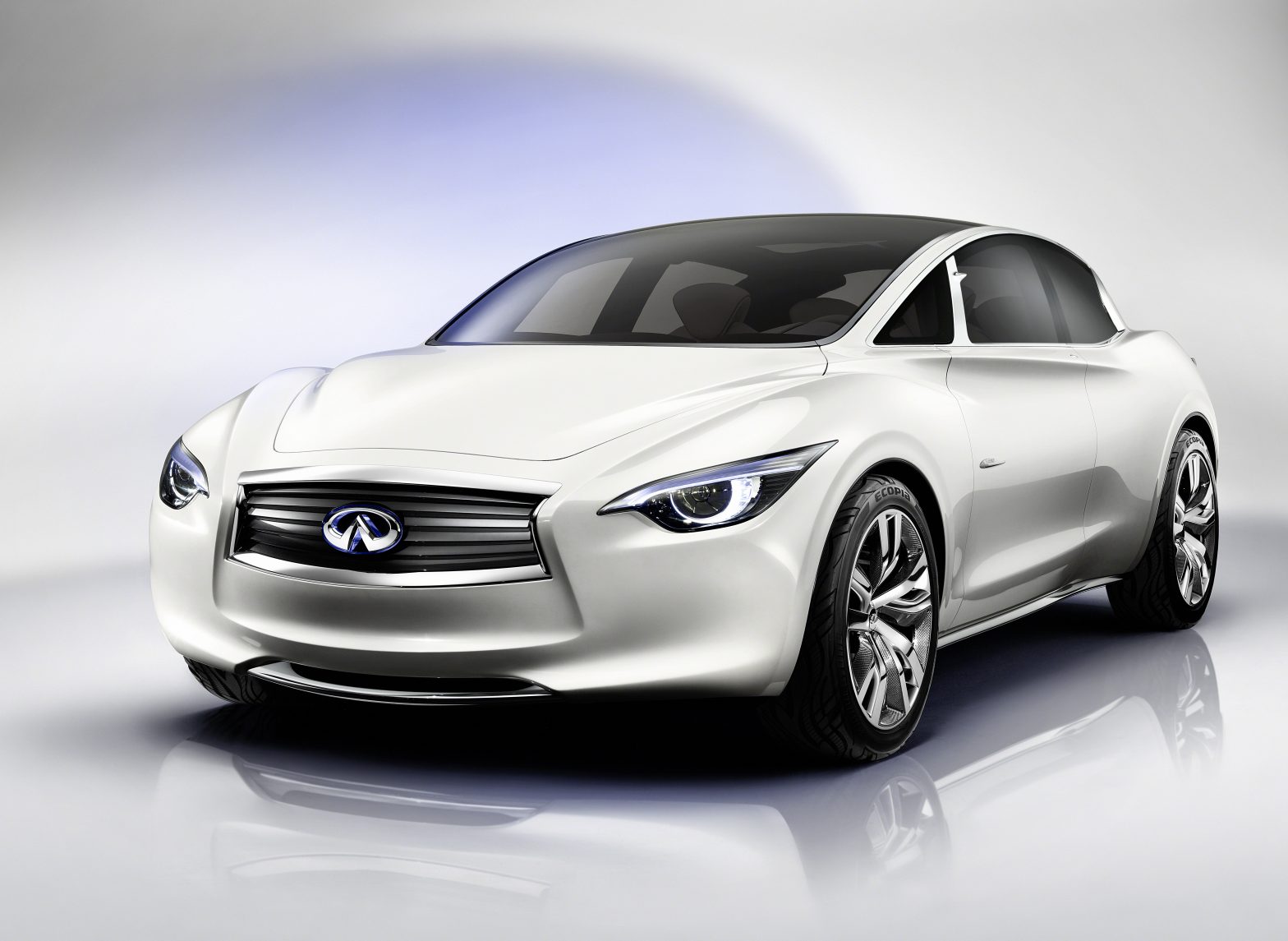 Infiniti has released images of the Etherea concept car ahead of its debut at the Geneva Motor show on March 1.
The Ethera concept combines form and styling of different body types in to one cohesive vehicle, along with showcasing Infiniti's signature design cues and luxury elements. It represents a possible look for a future Infiniti entry model.
Without going in to detail ahead of its reveal, Infiniti promises the Etherea will use space efficiently and innovatively, partly thanks to its mechanical layout.
Scroll down for more details about the Infiniti Etherea concept in the press release, below.


Infiniti Releases Images of Concept Car for Geneva Motor Show
Infiniti today releases the first images of its concept car for the Geneva Motor Show in March. Called ETHEREA, it is a compact luxury model that previews how a future entry-level Infiniti could look.
The pictures show an evolving Infiniti identity along with a profile distinctly different from anything currently available in the premium compact class.
"ETHEREA is about a new type of luxury for younger buyers," said Toru Saito, Corporate Vice President and Leader of the Global Infiniti Business Unit. "It is not just a smaller version of a typically conservative and traditional luxury car."
Designed under the direction of Senior Vice President of Design Shiro Nakamura, ETHEREA blends elements of coupé, sedan, hatchback and even crossover in one highly sculptural, near-mono volume form.
At 4.4m it is highly compact but at the same time it is space efficient and practical thanks to a new mechanical layout and innovative access arrangements.
Among its surprises are high-tech new interpretations of traditional Japanese materials and finishes, and several design cues set to make their mark on future production models – including the highly distinctive crescent-shaped C-pillar first seen on the Essence concept.
The ETHEREA makes its world debut on the Infiniti stand (Hall 1, Booth 1030) at 12:15 Central European Time on Tuesday 1 March 2011.