How to Watch The 25 Hours Of Thunderhill This Weekend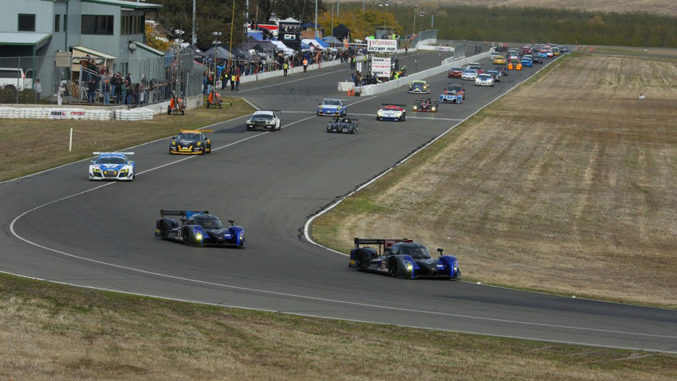 It's our favorite time of year! No, not Christmas or the 24 Hours of Le Mans or the start of race season – it's our other favorite time: NASA's 25 Hours of Thunderhill! And this year can watch the action live all weekend long thanks to NASA's live broadcast of the epic enduro race.
Details on how to watch from nasaspeed.news:
Racers, fans, and family – this year we will have ample amount of options available to you in order to follow all the action LIVE from the 2018 NASA 25 Hours of Thunderhill Presented by HAWK Performance. Live video broadcast made possible thanks to Toyo Tires. We will have track-side cameras and LIVE video interviews from the hot pits so you can follow all the action as it unfolds in real time. Make sure to Like Us on Facebook and Follow Us on Instagram and Twitter. Check all the links to Live Video, Live Timing and Social Media below.
When making social media posts, make sure to use the following hashtags #nasa25hour, #drivenasa, #hawkperformance, and #toyotires.
Event Coverage and Broadcast Schedule will be available at the NASA 25 Hour Website:
Live Video Coverage at Livestream(Follow the channel):
https://livestream.com/drivenasa/25hour
Live Timing will be available exclusively at:
https://racehero.io/orgs/nasa-norcal
Latest 25 Hour News will be posted to:
https://nasaspeed.news/race-coverage/25-hours-of-thunderhill/
Like us on Facebook:
https://www.facebook.com/NASA25HrsofThunderhill/
Follow us on Instagram:
https://www.instagram.com/drivenasa/
Follow us on Twitter:
As we have in the past, we invite you to get in the mood by watching our documentary about Winding Road Racing's experience in the race. There are eight episodes, so be sure to watch them all starting here: