Hoping to edge out the competition on Black Friday? Your Chariot Awaits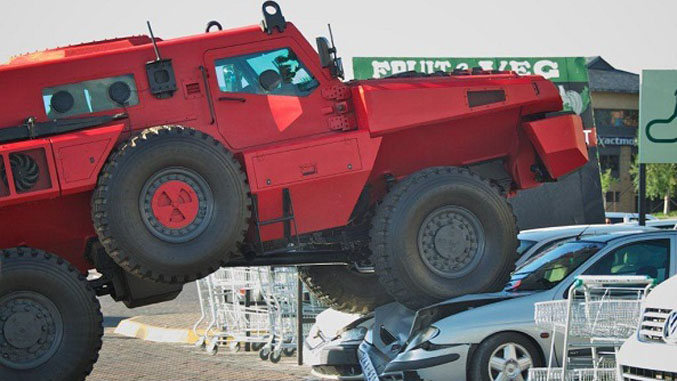 There's a reason they call it Black Friday – it's an ugly, brutal orgy of consumer mayhem. If you're hoping to wade into it and come out the other side intact, you're going to need a vehicle designed to handle such a situation.
Fortunately, the good people at BoldRide have compiled a list of recommended urban assault machines that can make short work of the post-Thanksgiving buying crowds, ensuring that those rock-bottom, one-day-only prices are bestowed upon you instead of some shmuck who slept in front of Best Buy the night before. While some of these might require a license beyond your standard Class C fare and others, well, don't really exist, it's useful information none the less. Happy Holidays!