Home Improvement: Build A Replica Of Monza In Your Back Yard?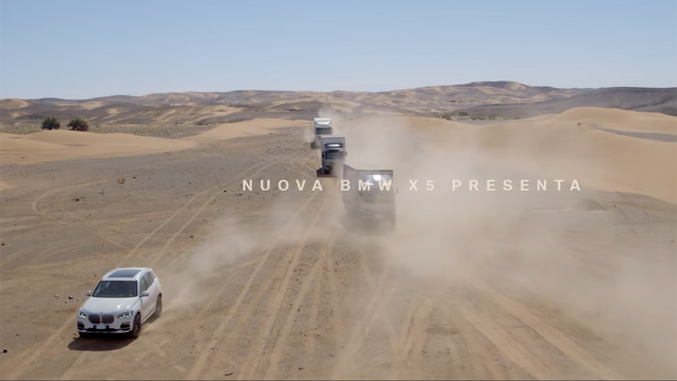 To show off the new BMW X5, BMW of Italy had the inspiration to build a 1:1 replica in the Moroccan desert. Why? If you have to ask… But, BMW has made some serious upgrades to the off-road capability of the X5, so they wanted a way to demonstrate this, perhaps without resorting to the standard rock climbing that you can do in the parking lot of your Land Rover dealership.
We think building race track replicas in your backyard might be just the ticket for the off-season. Before you get out the Caterpillar D9, you might consider the level of effort required for BMW's version of Monza:
"For two weeks, more than 50 people including engineers, surveyors, technicians, workers and pilots have worked and contributed to realize this incredible project. It took 4 days of study and preparation with surveyors, engineers and architects, with 8 post for topographic design and simulation. For 9 days, 4 bulldozers and 4 trucks dug 24 cubic meters at a time to prepare the soil and remove excess sand; while 2 graders and 2 compactors have defined and compacted the track. Over 3500 cubic meters of earth have been moved to give life to the off-road track."
Still, two weeks from now you could be doing this: