Holden VF Commodore Foreshadows Chevy SS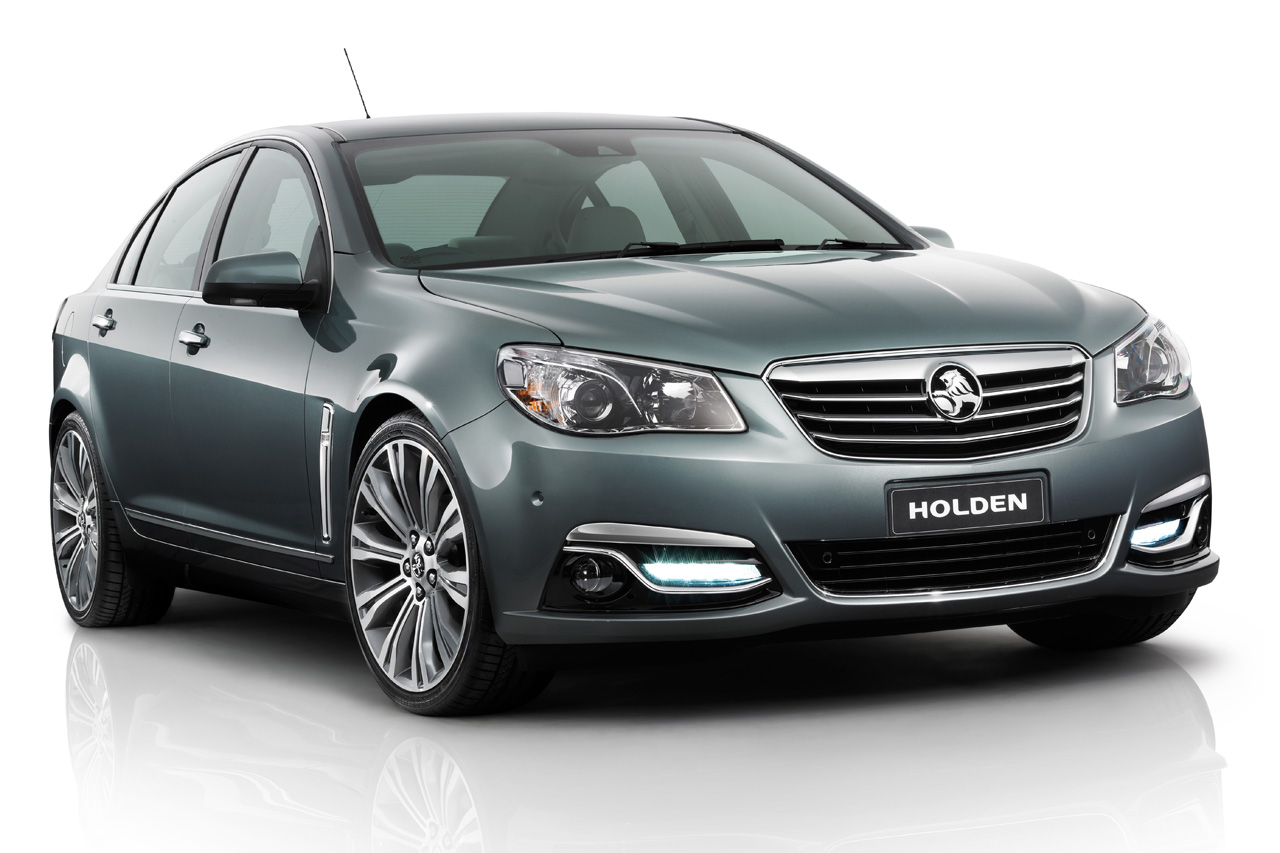 Australia. It's kind of like the land that time forgot, still loaded with rear-drive, V-8-powered muscle sedans that would make a Dodge Charger wet itself in fear. One of those cars is the Holden Commodore, a vehicle that acted as the donor for the beloved Pontiac G8. Based off of the fourth-generation Commodore, the G8 was a critical success, but failed to save Pontiac from years of parental neglect. This is the new VF Commodore, and it'll be coming to the United States as the
Chevrolet SS
. G8 fans, rejoice.
Now, we like to imagine that the "VF" in "VF Commodore" stands for "Very Fast," because we like that sort of Aussie simplicity. In reality, VF just identifies the version of the car. This is the VF, while the 2006 to 2012 model (of which the Pontiac G8 belonged) was the VE, despite both vehicles being considered fourth-generation Commodores. So in reality, the VF is just facelifted version of the VE.
The VF Commodore sports a cleaner, less aggressive exterior. As the Chevrolet SS will essentially be a Commodore with new front and rear fascias, this should give you a good idea of just what America's next sports sedan will look like. Our opinion? It's not going to be a bad looking vehicle. And more importantly, because its a rear-drive Australian car, it should be an utter hoot to drive.
Unfortunately, there's not a single mention of powertrains. Looks like we'll have to wait a bit longer to see what's under the hood.
While we originally thought the SS would debut at the 2013 North American International Auto Show, it now appears we'll see it at the New York Auto Show.
While the front and rear fascias are likely to change during the export process, the overall profile of the SS/VF Commodore will remain the same. That means a level beltline, and an ample greenhouse.
We're quite partial to the rear end of the Commodore. We'd expect the taillights on the Chevrolet version to have some resemblance to the Corvette/Camaro style currently in use at Chevy.
We can't be sure how much the headlights will change during its trip to America, but expect the Commodore to receive Chevy's two-tiered grille, with the Bowtie badge sitting prominently in the center. LEDs along the bottom are likely to be carried over.