Hennessey Tunes A Pair Of Blue Oval Sleepers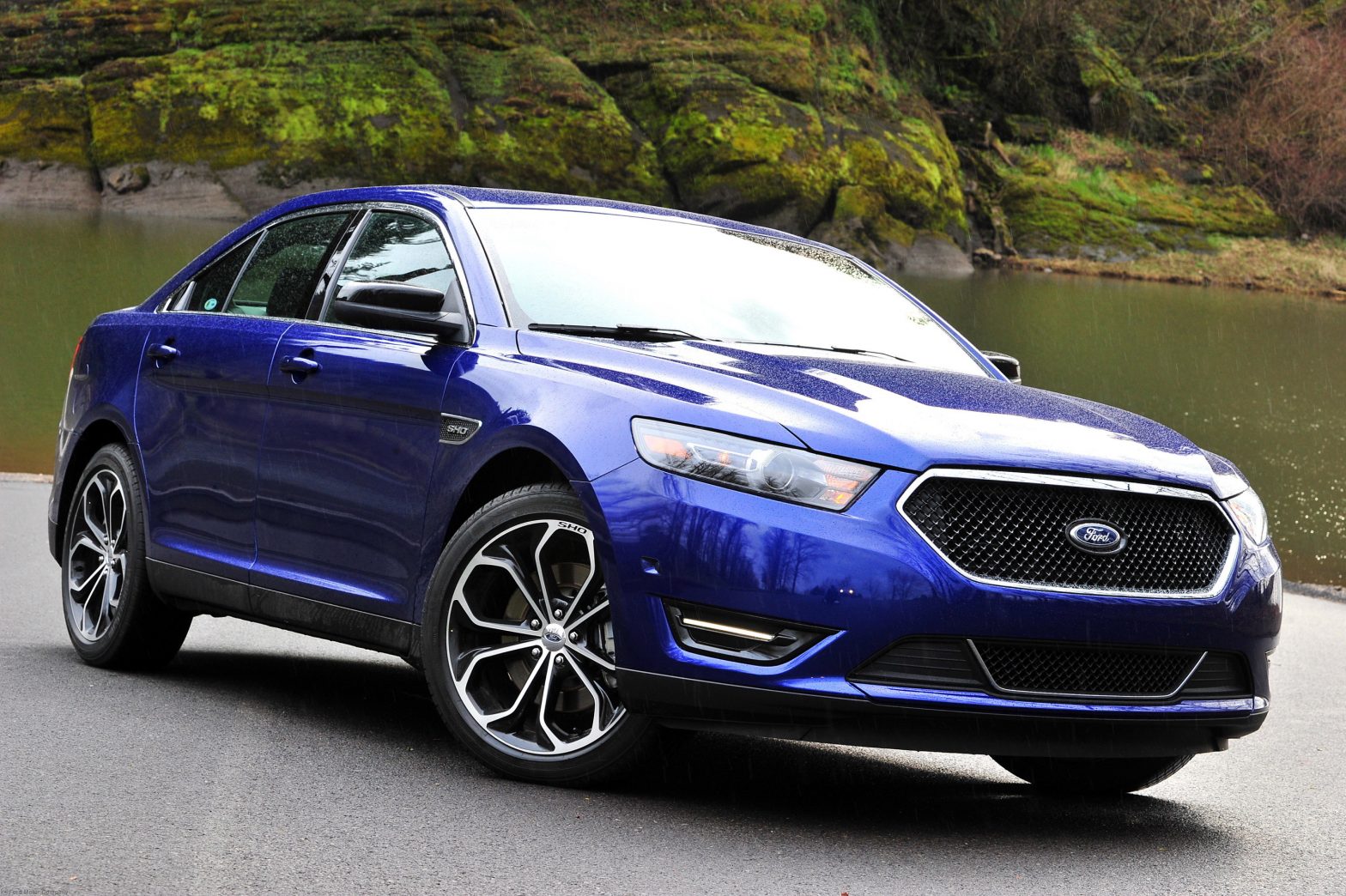 If you're going to buy a big, fast sedan, and don't want the flash, hoodscoops, or noise that comes from a Chrysler 300 SRT8 or Dodge Charger SRT8, then the obvious choice is the biturbocharged
Ford Taurus SHO
, or its platform mate, the Lincoln MKS.
These two cars are well known for the abilities as "sleepers," or cars with unassuming looks and some high performance. But considering that the Mopar twins can turn out 475 horsepower from their 6.4-liter Hemi V-8s, the 365-horse SHO/MKS are lagging just a bit behind, even with their standard all-wheel-drive systems.
Enter the delightful maniacs at Hennessey, makers of the ballistic Venom GT and tuners extraordinaire. The team at Hennessey has turned its wrenches towards the Taurus SHO and MKS, and delivered a pair of all-wheel-drive rockets that are sure to wow unassuming Mopar drivers.
It all starts with the 3.5-liter EcoBoost V-6, which is the recipient of a cold-air intake, polished hard piping for both turbos, an HPE engine management system, and a Corsa stainless steel exhaust. The result is 445 horsepower, which drops the plus-five-second run to 60 to just 4.3 seconds, or a smidge faster than a Mustang GT. On a longer run, the upgraded SHO can run the quarter in just 12.8 seconds at 109 miles per hour. For reasons that aren't made clear, the MKS can only get to 435 horsepower.
For those worried about what the Hennessey modifications will do to their warranty, each MaxBoost upgrade kit comes with a 1-year/12,000-mile warranty. All told, the kit will cost $5695 if it's installed by Hennessey. Do-it-yourselfers will only have to shell out $4495 for the parts. Hennessey also offers individual pieces for the puzzle. The Corsa exhaust retails for $1595, while the cold-air intake and turbo piping runs $2295. Finally the ECU upgrades are $795.