Happy Holidays From Winding Road!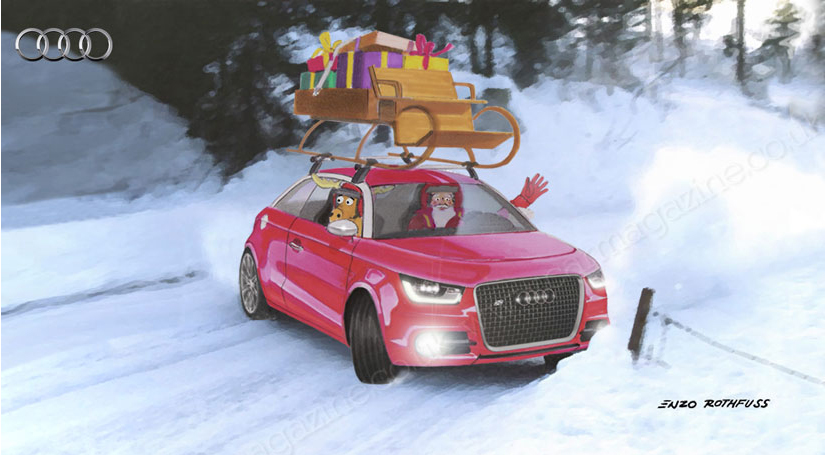 Doesn't Santa look like he's having fun in his Audi A1 (or is that S1) sleigh? This photo comes courtesy of Audi, who has decided to give Santa a new twist on his present-hauler.
But that aside, we at Winding Road are signing off for the holiday weekend to fill up on holiday beer cheer, spend time with family and friends, and practice our snow drifting techniques. Things will be pretty quiet around WindingRoad.com for the next few days, but don't worry — we've slotted some good content to publish throughout the weekend. And if huge breaking news (like Saab rising from the dead) happens, we'll be sure to give you the full report.
Happy holidays, from all of us at Winding Road.