Google Showcases the Features of Android Auto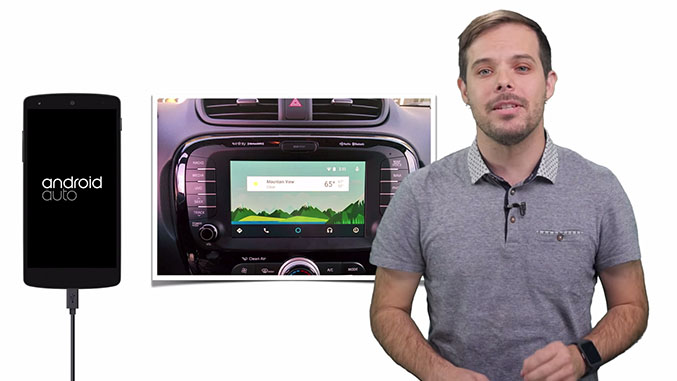 Much like Apple's upcoming CarPlay system, which will offer deeper integration between Apple mobile devices and the touchscreen interface on new vehicle models that support it, Google's Android Auto is well on its way to finding a spot on your dashboard as well. Recently Google developers created a video showing off the features of the new system and how it all works while on the go.
Both Hyundai and Kia are some of Android Auto's earliest adopters, and the test vehicle used in video here is a Kia Soul. Any mobile phone running Android Lollipop 5.0, currently the newest version of the Android OS, can interface with the system in a vehicle that supports it via a USB port.
Those accustomed to Google's desktop app design will find the Android Auto interface a familiar place, with its minimalist simplicity making the task of learning to traverse the system's various features a largely hassle-free experience from the looks of it. Although navigation, audio controls and text message voice playback are the three core features accessed through the main overview screen, the shortcut options and overall interface here can change based on the time of day, location, and other real-time factors.
One feature of particular note is the system's ability to use Google's contextual search via voice control. This means the system will generate results intelligently based on the sequence of search queries you offer it. For example, if you ask the system about the weather in Los Angeles, and then immediately ask, "How late is the zoo open?" it will bring up business hours for the Los Angeles Zoo, as well as a map and the option to start turn-by-turn navigation to the address.
Expect Android Auto to begin rolling out sometime next year, and we should see it in a wide range of vehicles across the industry, much like Apple's CarPlay. Since both mobile interfaces are so similar, it's reasonable to expect that most vehicles that support one of the technologies will likely also support the other, especially considering that they both connect via a USB interface.