GM Leaks First Full Image Of 2013 Chevrolet Malibu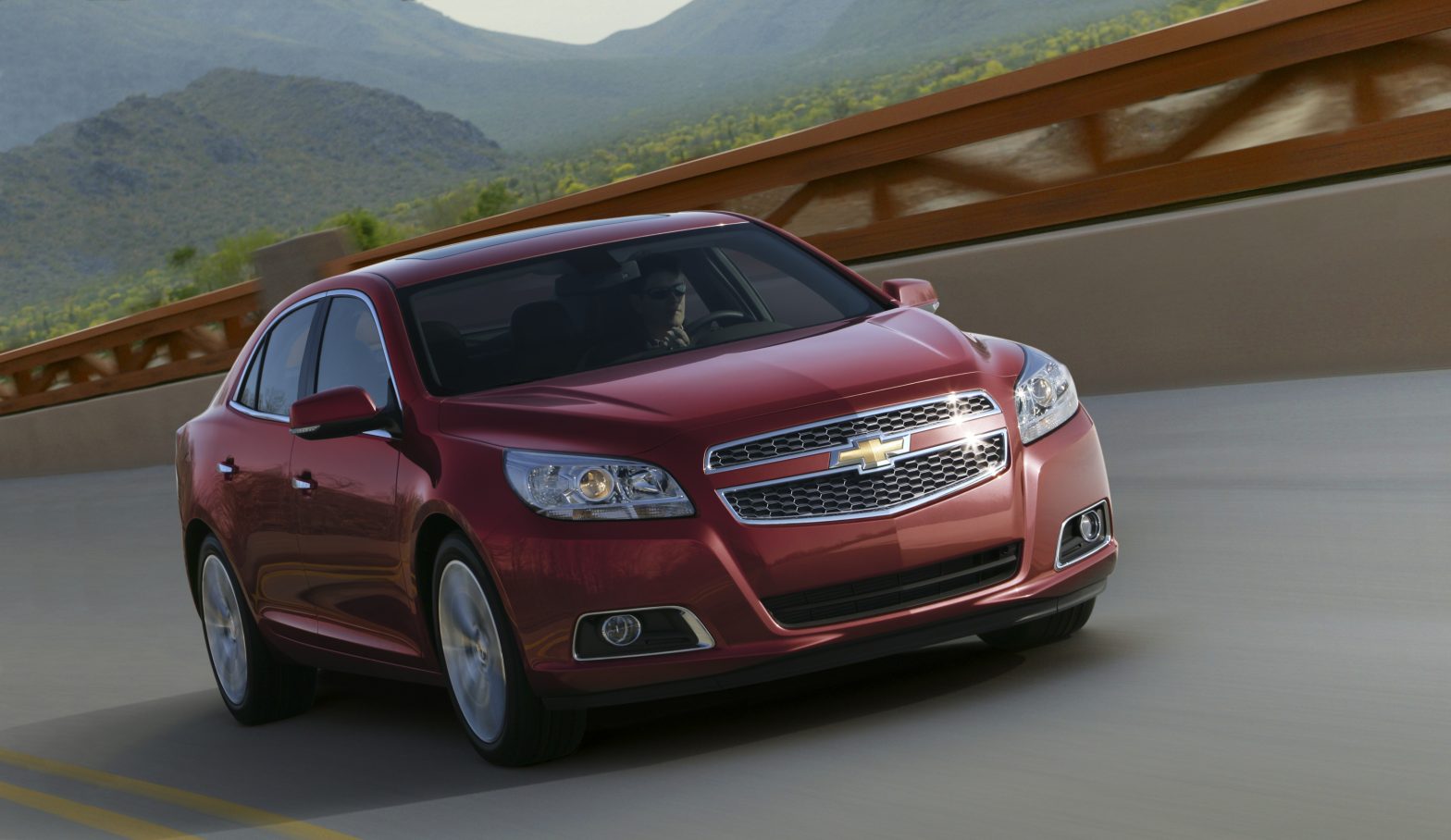 It seems GM's media website has sprung a bit of a leak, releasing the first full image of the 2013 Chevrolet Malibu, which is set to debut next week at the Shanghai Auto Show.
It looks like the GM designers went for an evolutionary redesign as opposed to the clean-sheet we saw when the current Malibu debuted. The front fascia and hood both have a more sculpted, aggressive look, while the shapes of the grille and headlights fit with more recent products like the Volt and Cruze.
Moving towards the rear, and we see a slight kink in the beltline just behind the rear doors. The tail features a set of Camaro-inspired quad taillights, with what look like LEDs. Overall, the redesign delivers a sharper looking vehicle that should be immediately identifiable to anyone that's familiar with the current car.
We don't know too much about the interior, aside from what GM has already released. We can see a nice looking touch-screen display, which indicates that the Malibu will finally be available with navigation. Also of note are the Pandora and Podcast icons, which indicate some level of internet connectivity. Interestingly, the touchscreen can be popped up, revealing a storage cubby that could be home to a USB or auxiliary input.
GM is planning the official reveal of the Malibu for April 19, at which point we should have information on mechanicals, options, and pricing, as well as full exterior and interior images.