Geneva Preview: Kia To Show Sexy New 2011 Sportage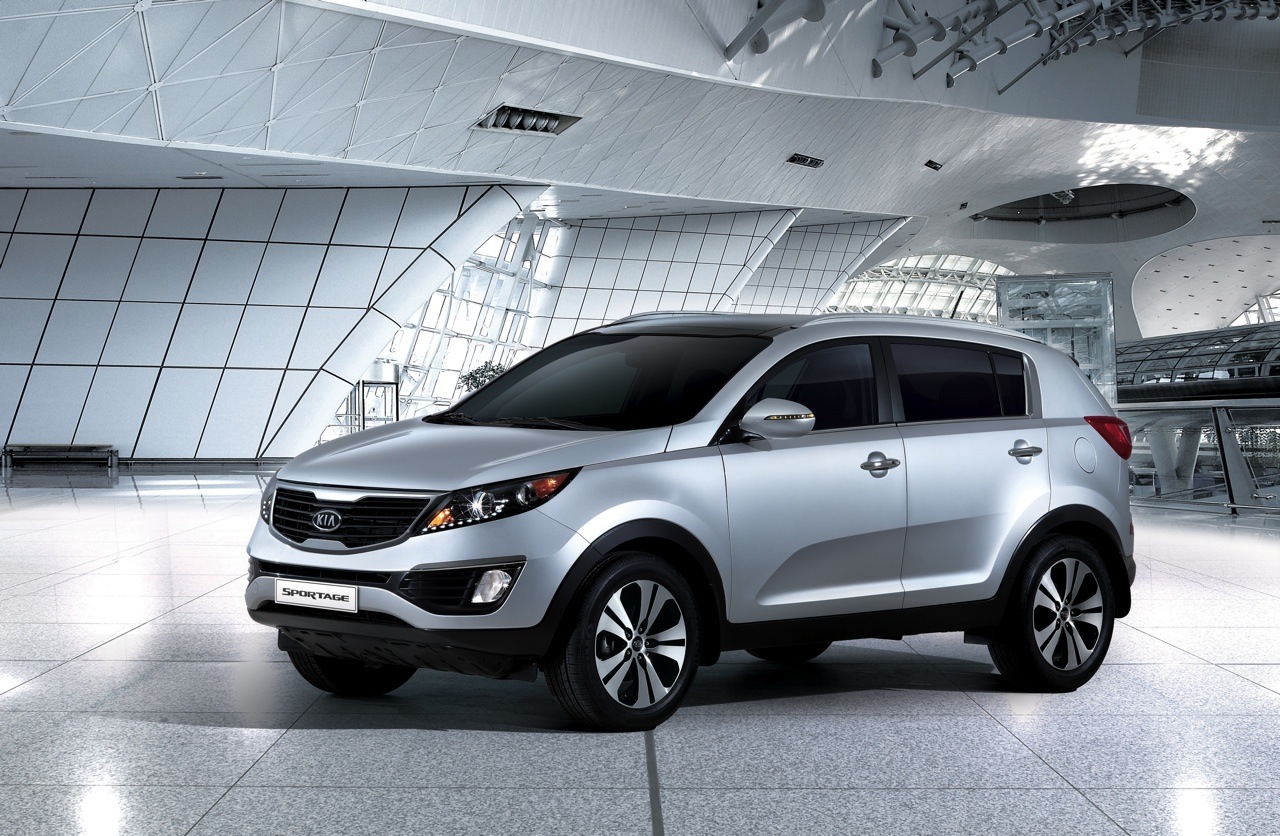 Just as the first few 2010 Hyundai Tucsons are rolling off of assembly lines, we now have some official details and images about its sister car, the Kia Sportage. First and foremost, the 2011 Sportage (which will debut next month at the Geneva Motor Show) looks substantially better than the outgoing model, with lines more fitting of a true pint-sized crossover rather than a small SUV.
Kia says that a full range of gas and diesel engines will be available, but we'd expect the 2.4-liter inline-four from the Tucson to be the only mill available in the States (for now). However, Kia may have some new powertrain tricks up its sleeve to better differentiate the Sportage from its Hyundai-badged kin. Either way, the new Sportage certainly looks good, and it will indeed be a worthy competitor to the Escapes, CR-Vs, and RAV4s out there when it officially hits showrooms later this year.
We'll have more details next month, but in the meantime, scroll down to read the official press release and click through our attached gallery to see three high-res shots of the new Sportage.
World premiere for all-new Kia Sportage at Geneva
Bold, athletic and sporty all-new Sportage to make its world premiere in March 2010 marking a shift in design direction for the popular SUV
(Seoul) February 3, 2010 – The all-new Kia Sportage crossover will mark a dramatic shift in design direction for the brand's popular SUV when it makes its world premiere at the Geneva Motor Show on 2 March.
Embodying Kia's newfound visual dynamism, the new Sportage is a fresh, bold, athletic and sporty design that successfully blends the key features of an SUV – the commanding driving position and heightened sense of security and raised ground clearance – and envelopes them in a sleek and urban-friendly design with global appeal.
Longer, lower and wider than the previous generation model, the new Sportage will offer more space for people and cargo, with an improved ride quality thanks to a longer wheelbase.
The all-new Sportage crossover will be available at Kia dealerships later this year, with a range of highly competitive diesel and gasoline engines.
The world premiere of the new Sportage will take place on 2 March (8:45AM, CET) at the Kia Stand (No. 6441) in Hall 6 at the Geneva International Motor Show.