Gear: I Draw Cars – Sketchbook And Reference Guide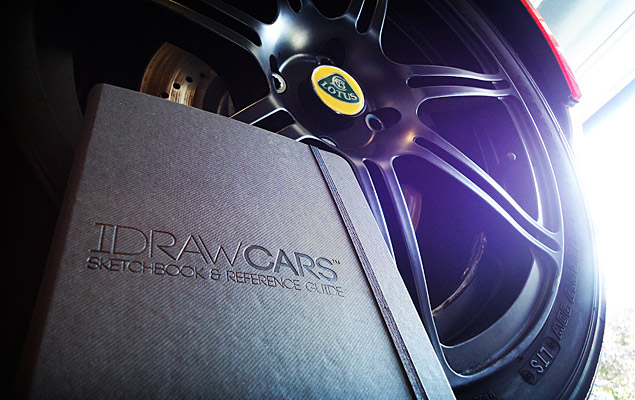 From time to time, we come across cool products that can be used to enhance the driving experience (driving gloves and shoes, helpful gadgets, etc.) or that simply appeal to our inner car geek (team apparel, books, model cars, the Formula D board game, etc.). Either way they are things we want, or that would appeal to certain enthusiasts out there. "Gear" articles are our new way of sharing the things we find that catch our eye.
Michiganders Matt Marrocco and Adam Hubers have launched a Kickstarter project for their sketchbook and reference guide for budding auto designers. It's called I Draw Cars, and it currently available for preorder with a pledge of $25 or more to their project.
The Moleskine-style sketchbook is a field guide for automotive design, with examples from the various vehicle segments as starting points for sketches. The guide offers information regarding design schools, auto brands, commonly used proportions, and other tools to help get you started drawing you own concept cars. Of course, it also includes plenty of blank pages for sketching and coloring.
It looks to be a cool project, and it's off to a good start, having already exceeded its initial funding goal. We may not be the greatest artists ourselves, but we like the idea of I Draw Cars, and we have to get our design career started somewhere. We're in for one.