Gamer: Will Porsche Make Its Gran Turismo Debut In GT5?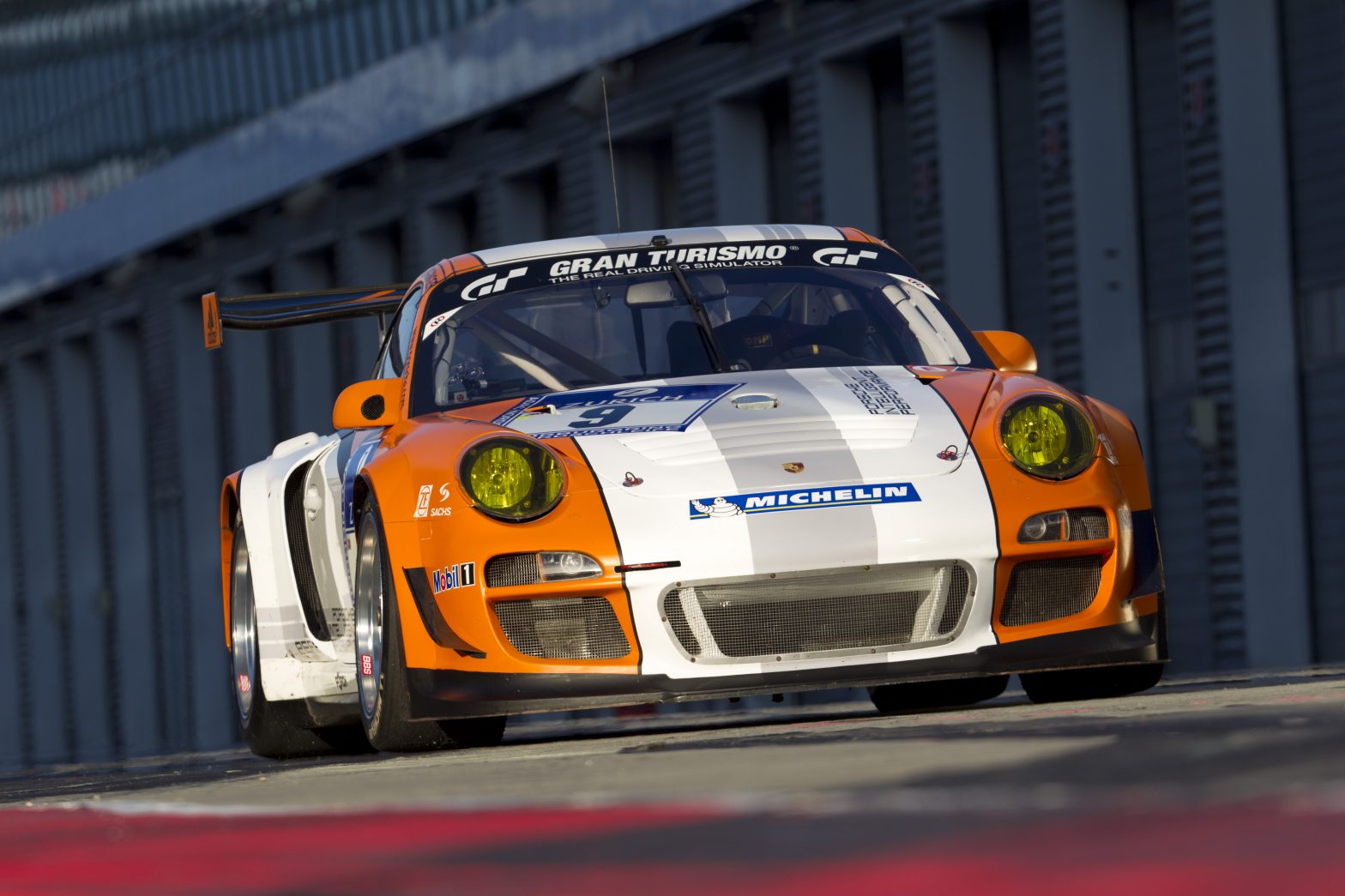 We've been hard at work this week, putting together the upcoming issue of Winding Road's digital magazine—our sixtieth issue, in fact. In one of the feature stories we're most excited to share with you, we follow along as Richard Meaden samples Porsche's all-new KERS-equipped racecar, the 911 GT3R Hybrid. We won't spoil the fun early here (WR60 will go out on 7/21/10), but suffice it to say that you'll probably want to read this one.
In the process of putting together the GT3R Hybrid article, we certainly couldn't help but notice that the car was proudly displaying the Gran Turismo name and logo across its windscreen. Now, as any driving gamer worth his salt is sure to know, Porsche has been conspicuous by its absence from every version of GT thus far. Could it be that the German automaker has changed its stance on offering its products to the hordes of GT fans?
Sadly no, actually. It turns out that all the participants in this year's Nürburgring 24-Hours race were wearing said sticker, as Gran Turismo was a main sponsor. Strike out—or so we thought.
In our haze of excitement after seeing the decal, and before finding out about the sponsorship, we dug for clues. As it turns out, there are a few pieces of evidence that support for the idea of Porsches (at least a couple of them) showing up in the new game.
Way back in 2008, Polyphony Digital CEO Kazunori Yamauchi is reported to have said that Porsche was in play for the game. Much more recently, a sharp-eyed citizen caught a tickling little graphic in the rendered images of Porsche's 918 Spyder Concept (below).
The mocked up navi screen from this image shows the racetrack menu screen (below) from Gran Turismo PSP (that's the recently released version for the Playstation Portable). Coincidence?
Well, probably, but who knows?
In any event we're certainly hoping that the boys from Stuttgart have decided to get onboard with GT5—we'd be pretty happy even if only the 918 Spyder and the 911 GT3R Hybrid showed up when the game hits our console on November 2 of this year. Fingers crossed now.