Gamer Gear: Wireless Speed Wheel For XBox 360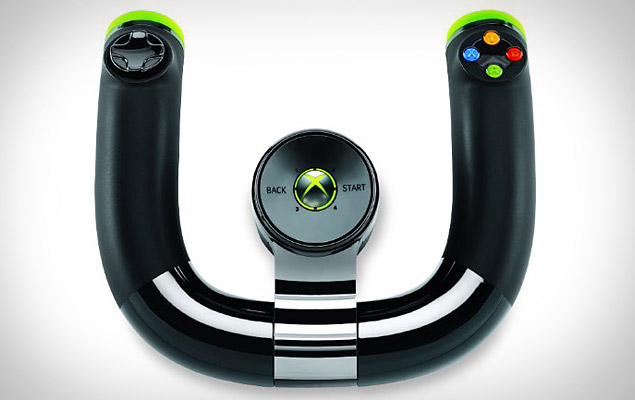 In anticipation of our upcoming review of Forza Motorsport 4 for the XBox 360, we've taken to finding ways to improve our virtual driving experience. Sure, using the regular controller works fine, but we prefer the feel of a wheel in our hands. We love the force feedback wheels we've used, but they are clunky, take up a lot of space, and are difficult to use unless attached to some solid piece of furniture.
(Honestly, that has been a big complaint for some of us. Not only must one find a platform of the proper height, thickness, and stability to attach the wheel, the pedals always slide away from our feet on the floor. Plus, storage is a huge paim, and the wires don't help in terms of tidiness.)
Retailing for about $60, it is a U-shaped controller with motion sensors that measure the steering angle. Triggers on either side operate the accelerator and brakes, and the other buttons and d-pad are within easy reach of the thumbs. Not being connected to anything, it may not fight back like some other wheels we've used, but it offers feedback in the form of a rumbling vibration.
Now we just need to get our hands on one and try it out in person. In the meantime, be sure to let us know what sort of controller you use for driving simulation.