Fourth Generation Mazda MX-5 to Debut in New York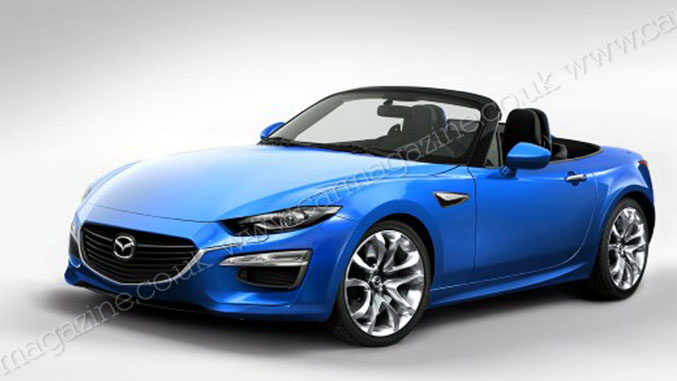 2014 marks 25 years of Miata, and Mazda plans to celebrate a quarter century of the beloved roadster in grand form at the New York Auto Show next month.
Mazda plans to bring 15 of its favorite MX-5 flavors from throughout its history to the New York event, showcasing everything from concepts and race cars to special edition production Miatas.
Jim O'Sullivan, president and CEO of Mazda North America, promises that among those will be the debut of the fourth generation MX-5, which promises to continue to embody all the characteristics that have helped make the Miata a motoring legend:
"The MX-5 Miata is the quintessential Mazda, and after 25 years, every vehicle in the lineup continues to feature some characteristic of MX-5: a fluid shifter, lightness on its feet, quickness around a corner, a fun-to-drive DNA. With all the whiz-bang technology and comfort amenities increasingly added to modern vehicles, MX-5's direct connection between car and driver still remains the standard feature that puts smiles on drivers' faces."
The fourth generation MX-5 will share its platform with an as-yet unnamed Alfa Romeo roadster, each powered by bespoke motors unique to both brands. It is estimated that about 40% of the parts will be common between the two cars, with a curb weight of roughly 2200 pounds and an output of about 170 horsepower.