Forza Motorsport 4 Demo Hits XBox Live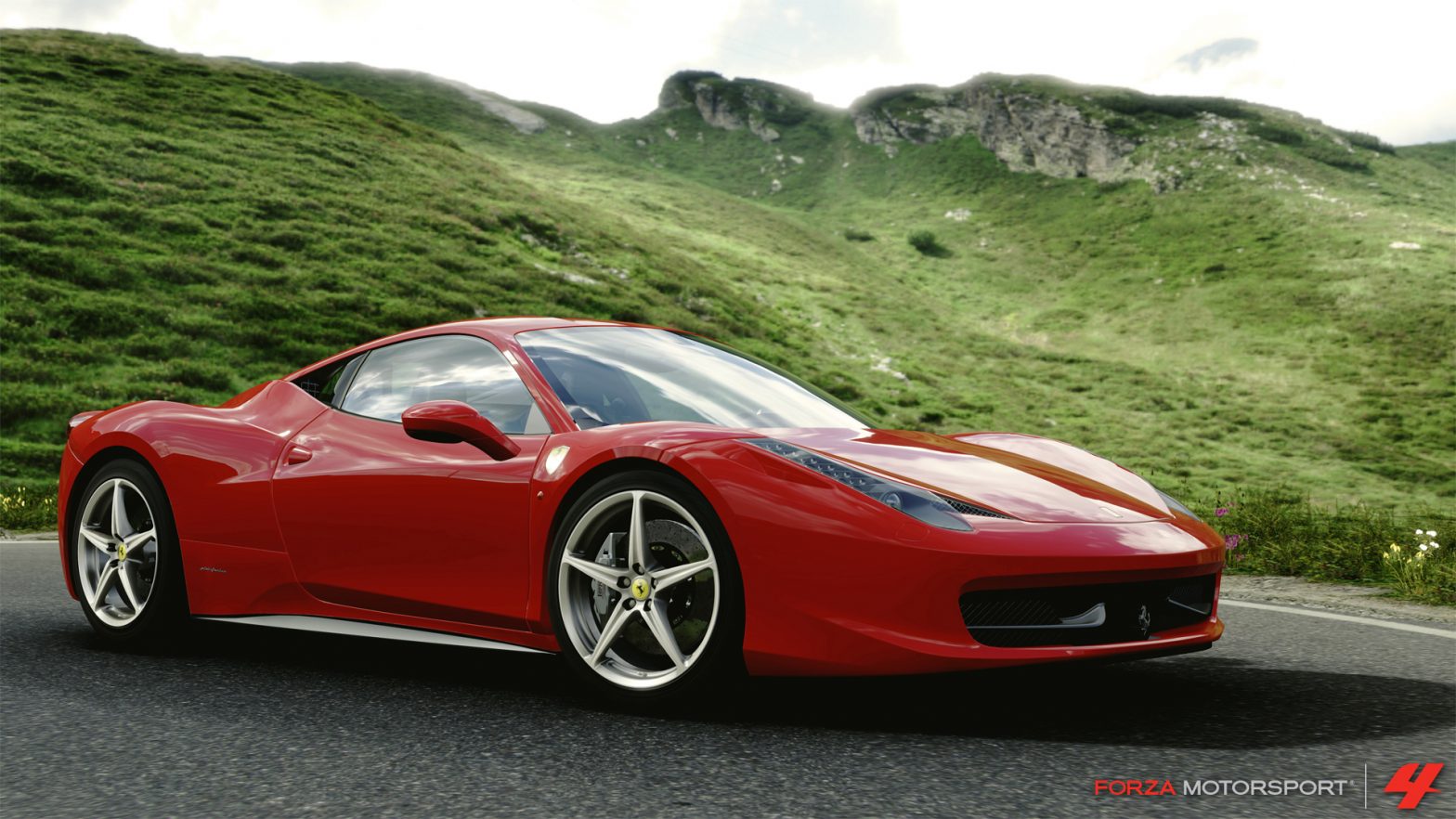 Forza Motorsport 4, Turn 10 Studio's Gran Turismo-rivaling driving sim hits video game stores tomorrow. In preparation for our forthcoming review of the XBox 360-only title, we spent some time with the demo version, which came out late last week.
The demo comes packaged with five cars (a 2010 Ferrari 458 Italia, a 2011 Subaru Impreza WRX STI Sedan, a 1970 Mercury Cougar Eliminator, 2012 BMW M5, and a 2009 Pagani Zonda Cinque) as well as a few different versions of the all-new Bernesse Alps track. Quick Race mode featured the Ferrari, Subaru, and Mercury against similar vehicles in straight-up races around the Bernesse track, while the Rivals mode pitted us in a series of challenges featuring the Zonda and M5.
From our brief impressions, Forza 4 already looks to be a worthy successor to 2009's Forza Motorsport 3. We tested the various cars on Expert difficulty (we're nerds, leave us alone), and found the vehicle dynamics to be excellent. The cars behave more realistically, especially in terms of tire grip, and oversteer and understeer. We also found the engine notes to be shockingly realistic, especially the 458 Italia, which was still able to send shivers up our backs, much as it did the last time we drove it. Graphics were also a highpoint, as the mountainous terrain around the tracks looked properly striking, and the reflections off the cars were very realistic.
Forza Motorsport 4 hits US game dealers on October 11, Australia on October 13, Europe on October 14, and finally Japan on October 20. Look for our full review, coming later this week.