Ford Unveils New Mustang, Will Race at Le Mans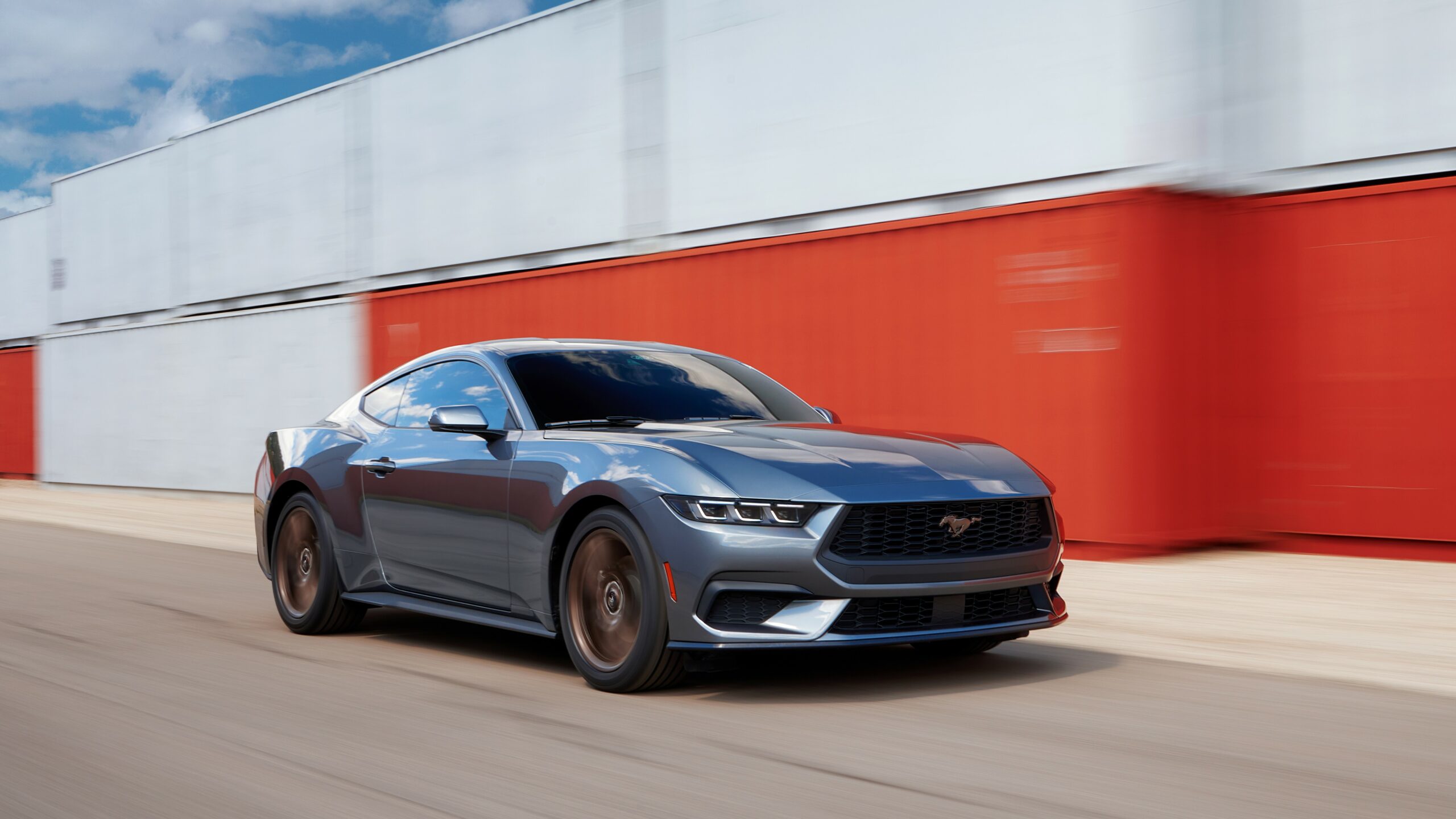 Ford has unveiled the seventh-generation Mustang this week in Detroit at the North American international Auto Show.  Looks a lot like what's currently on offer, however the interior is where it shines with an "immersive digital cockpit inspired by fighter jets features two large customizable digital displays while Ford Power-Up software updates create an upgradable ownership experience".  Not sure what an upgradable ownership experience entails, but we think it might be along the lines of BMW charging owners for their heated seats.
Fortunately, Ford will have a 5.0 liter V8 available, as well as a "Dark Horse" model which will have 500hp.  Ford also announced plans to return to Le Mans in 2024 with the Mustang GT3.
Looks good, details sound good – let's ride.