Ford To Debut All-Electric, Mustang-Inspired SUV On November 17th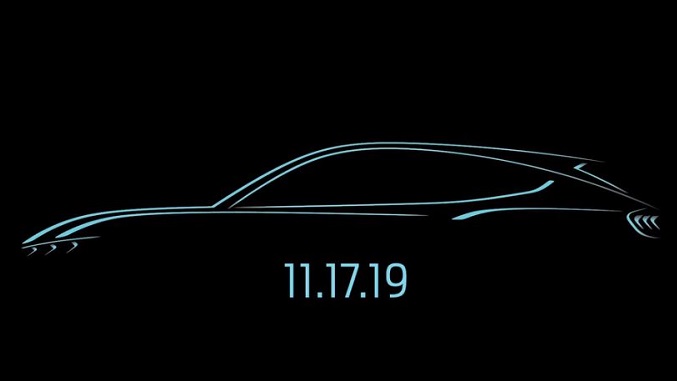 Ford has announced that they will be introducing an all-electric vehicle to the world on November 17th. According to the press release, it's a Mustang-inspired SUV that will bust the myth that electric vehicles have to be boring.
While we don't doubt Ford's ability to make electric vehicles more fun, we are a little concerned about the concept of a Mustang-inspired SUV; isn't the portly, current-gen Mustang already SUV-like? Just kidding, it's an awesome sports car! Based on the silhouette in this video teasing it's shape, it actually looks a tad shooting-brake-ish – definitely not a bad thing. Check out the video here. According to TheDrive, specs were leaked that report a 0-60 time of around 3.5 seconds, a base price of around $40,000, and range of over 300 miles.
A few manufacturers have been unveiling their all-electric SUVs this Fall, notably Mazda and Volkswagen. Perhaps Ford planned its timetable so as not to be too late to the party? We're interested to see how it all unfolds in less than thirty days!
What do you think about Ford's move? Moreover, could Fall 2019 go down in the history books as a watershed moment?