Ford Fusion Hybrid And Transit Connect Crowned North American Car And Truck Of The Year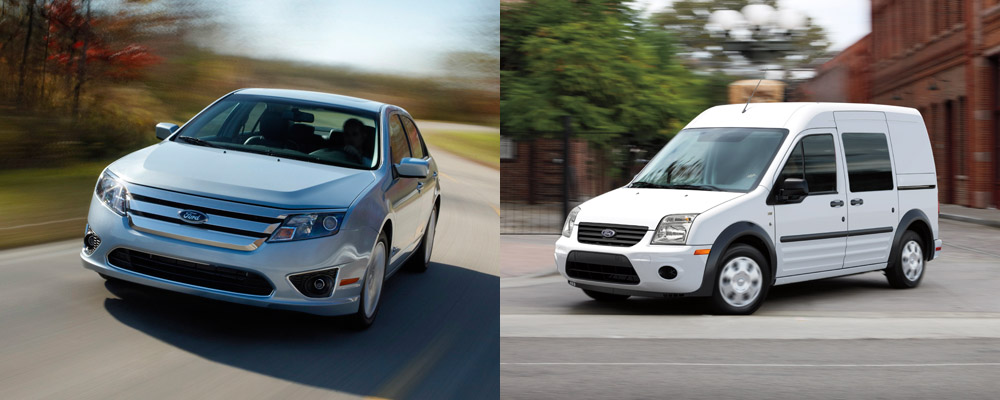 It's no secret that the Ford Motor Company has been putting out some rather good products as of late, especially throughout 2009. All this hard work has paid off, too — the Ford Fusion Hybrid and Transit Connect have just been named North American Car and Truck Of The Year.
The Fusion Hybrid is a stylish family sedan with a high-quality interior, good driving dynamics, and the ability to achieve up to 41 miles per gallon in the city, making it the most fuel-efficient mid-size sedan in America.
Transit Connect, Ford's latest work van, has been on sale overseas for years, and we're pretty psyched that this useful little vehicle takes top honors this early into its American lifespan.
Congratulations, Ford. We speak for the majority of the automotive media when we say that we can't wait to see what the future holds.