First Look: Mercedes-Benz SLS AMG E-Cell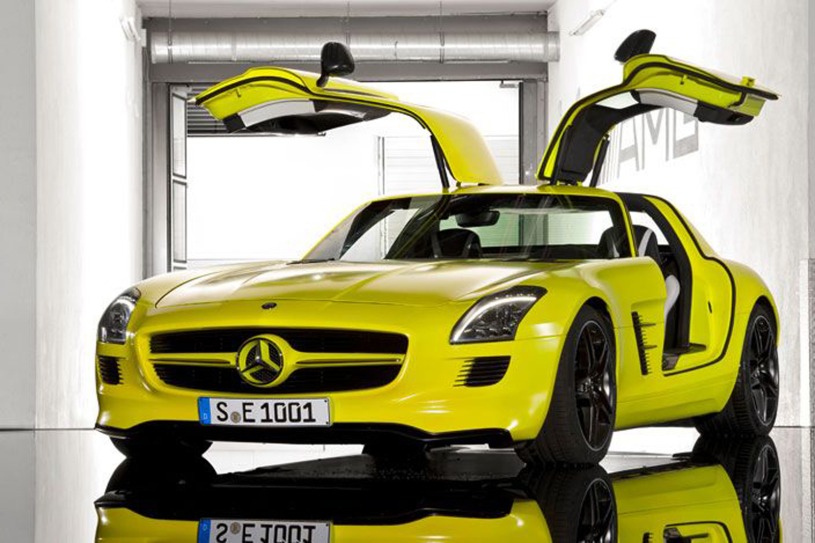 Images of an electric gullwing have emerged on the internet. The Mercedes-Benz SLS AMG E-Cell, expected to go on sale in 2013, is electric version of the SLS AMG we've already driven, with a few other changes.
The SLS AMG E-Cell's lithium-ion battery pack delivers power to four electric motors—one for each wheel—good for a total of 526 horsepower and 649 pound feet of torque. From a standstill, 60 miles per hour should come in less than four seconds.
Other changes include a multilink front suspension to accommodate the two front motors, ceramic composite regenerative brakes, a wider grille, an extendable front splitter, LED headlights, a revised interior, and that eye-popping yellow and matte black paintjob.