First Lamborghini Aventador Special Edition Leaked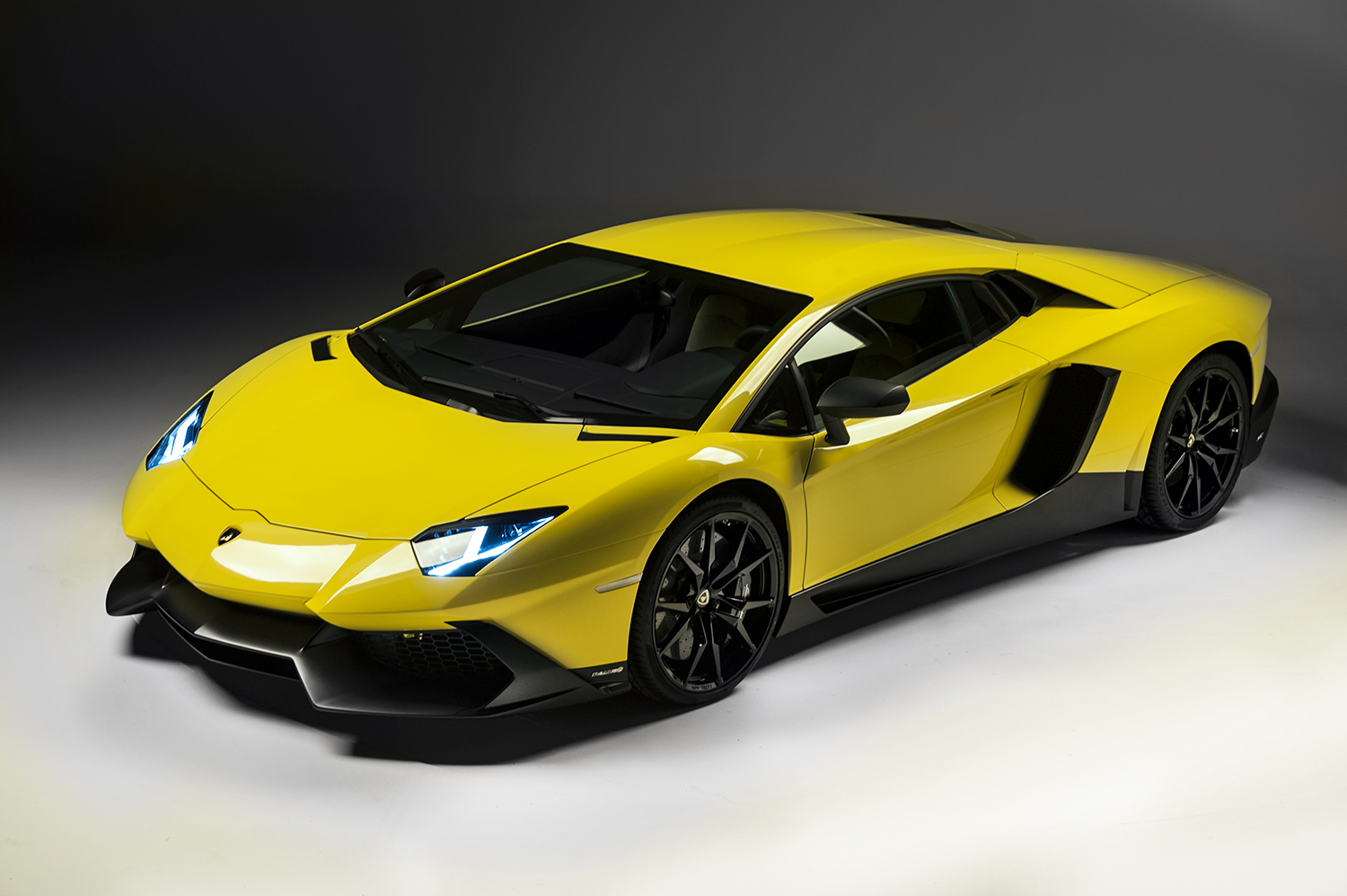 Lamborghini has built a hardtop
Aventador
and a two-seat Aventador Roadster. The next logical step is to start building special editions of either body style. This particular Lambo, uncovered by
Carscoop
, is more than just another special edition—it's Lamborghini's birthday present to itself, for spending 50 years building radical supercars.
It's called the Aventador LP720-4 50 Anniversario Edition, and right away, we know a few things. The "720" is an indication of the V-12's power, which will likely sit at 710 ponies when translated to American. The top speed should rest at about 218 miles per hour, while the sprint to 60 should take under three seconds.
Following tradition, Lamborghini has chosen a subtle, understated hue retina-searing yellow for the exterior paint. Exposed carbon fiber and some meaty alloy wheels round out the exterior tweaks. The interior is relatively unchanged, as well, except for the Giallo Maggio leather. Really, if you don't like yellow, this is not the car for you.
We'll have more on this automotive yellow jacket when it debuts later this week in Shanghai.