FireBreather Unveiling Leaves Attendees Seeing Red At AutoRama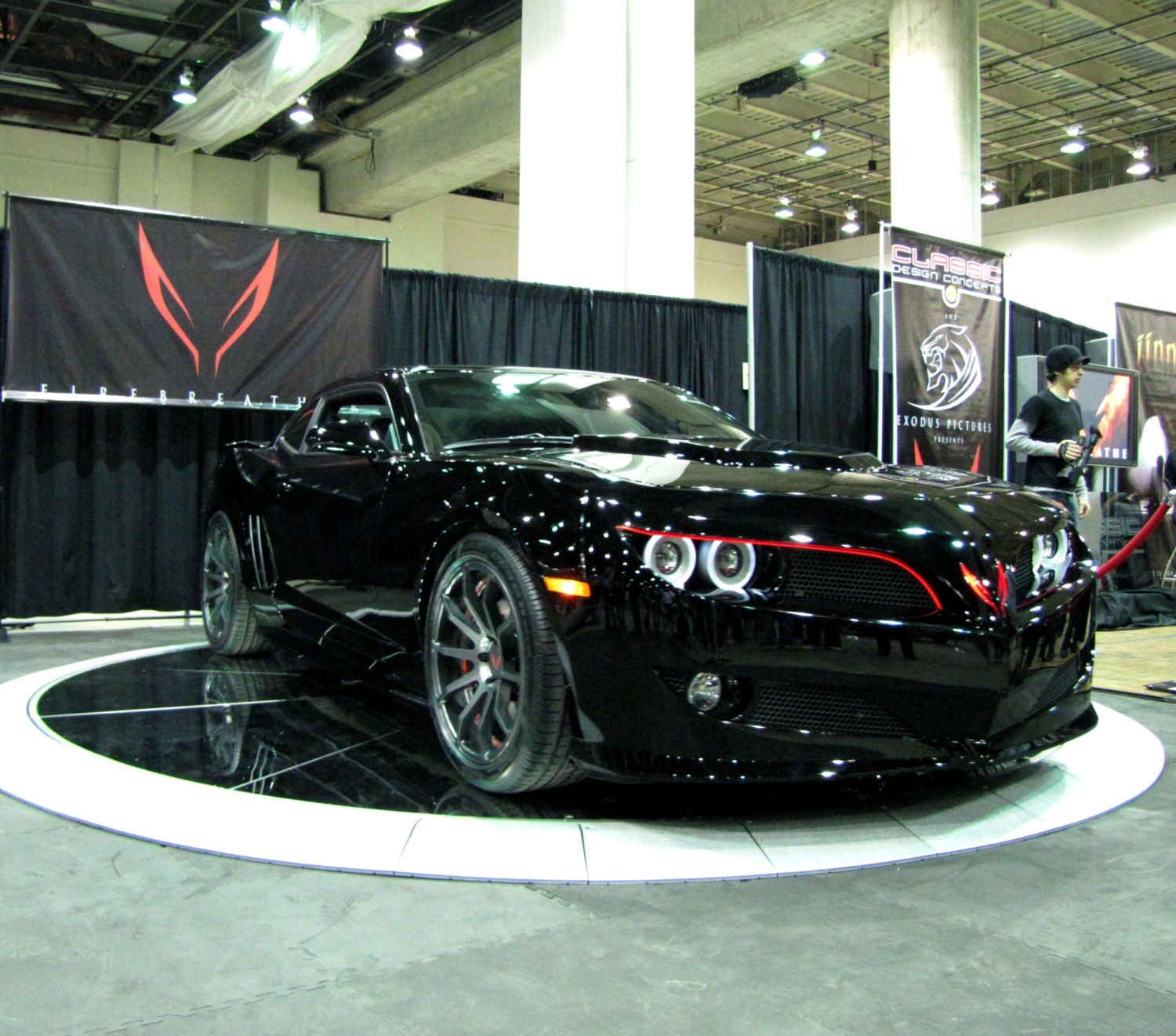 If Chevrolet's jet black Impala SS from the mid-1990s belonged to Darth Vader, behold the Emperor's new ride, known as the FireBreather. Unveiled Friday in a spiffy ceremony at Detroit's AutoRama, this oh-so-sexy Hollywood machine features 20 million layers of deep black paint over custom body work that has an undeniable late 1970s Firebird flavor, combined with menacing wheels and glowing red trim on the front clip. Call it sinister, or evil, or wickedly delightful; just don't call it a Firebird Camaro.
The FireBreather was designed by Ajmal Zaheer Ahmad, who also happens to be the writer and director of an upcoming film from Exodus Pictures called Jinn, which just happens to be a supernatural thriller in which the FireBreather will play a role. Ahmad worked in conjunction with Classic Design Concepts of Novi, Michigan to create the FireBreather, which started life as a stock Camaro SS. In fact, it's still pretty much a stock Camaro SS, with the only mechanical changes being suspension upgrades courtesy of Eibach. Everything else is for the visual appeal, and that's just fine for us because the FireBreather doesn't need ludicrous horsepower to scare people. Truth be told, after the reveal your author tried convincing some of the AutoRama officials to douse the overhead lights for a few moments, just to see what kind of crazy nightmares might ensue. Actually, this one car won't cause nightmares, but when the planned 50 production FireBreathers are made available to the public, all bets are off. A custom-built, Hollywood movie car available to the public you say? That's right—provided you have "under $60,000" and are quick on the draw, you can take a FireBreather home.
Jinn will begin shooting next month in Michigan, featuring the car alongside noted actor Ray Park, who was on hand in Detroit for the unveiling. Fans will recognize Park from the television drama Lost, though he also played Snake Eyes in G.I. Joe: The Rise of Cobra, and Darth Maul in Star Wars: Episode I. Come to think about it, that would make the FireBreather Darth Maul's car—literally—instead of the Emperor's. Somehow, that makes it even scarier. Where can we send our deposit?
Visit the FireBreather web site for pre-order information, and check out the beast in our picture gallery above.