Factory TCR Racer Makes For A Brilliant Enduro Chassis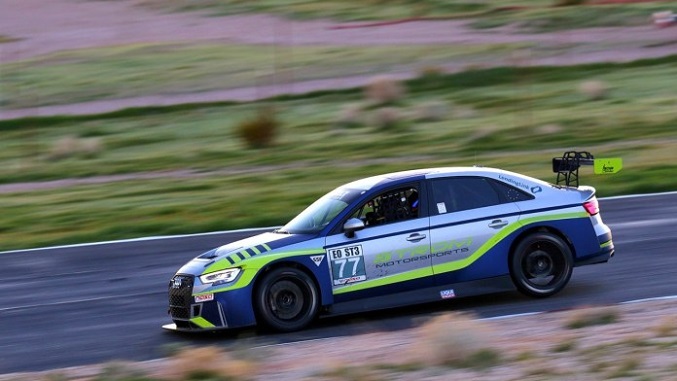 This recent article by Brett Becker on nasaspeed.news caught our attention, as we think it's a great scenario. Take a factory-built Audi RS3 TCR car, turn the power down, tune it for NASA WERC, have a great shop like Strom Motorsports support and co-drive, and win a bunch of races in the E0 class in 2019.
The car itself makes for an excellent endurance chassis, thanks to having decent fuel economy on track, coming equipped with a paddle-shifted DSG gearbox, and probably being easy for ingress and egress thanks to being a tad more spacious than other cars that show up in enduro grids (NA and NB Miatas come to mind first). Apparently it's pretty finnicky alignment-wise, though other crucial aspects like the shocks and spring rates are fine without any fiddling.
Certain aspects are not as common as other race cars, like utilizing a hand brake to warm up the rear tires on the out lap, because otherwise they would take much longer than the fronts due to it being FWD. Brake bias is also something that's monitored pretty carefully, due to weight bias shifting over the course of an endurance event from burning fuel, as well as tire wear. The aero package certainly helps keep the rear planted, though.
The Audi RS3 LMS TCR car is a great car that requires a little different strategy to stay fast and play its strengths. The idea of putting a TCR car on grid in club racing is very appealing; it'd be cool to see more of them trickle down as the seasons tick off in SRO and IMSA MPC. TCR is one of the most entertaining classes at the moment, we'd love to see everyone sharing the w2w wealth.
Check out the article on nasaspeed.news. Would you race an ex-(or brand new factory)TCR car in club racing?