Esports Take Up The Sword: Watch Rosenqvist, Verstappen, Herta, And More Battle At The Nürburgring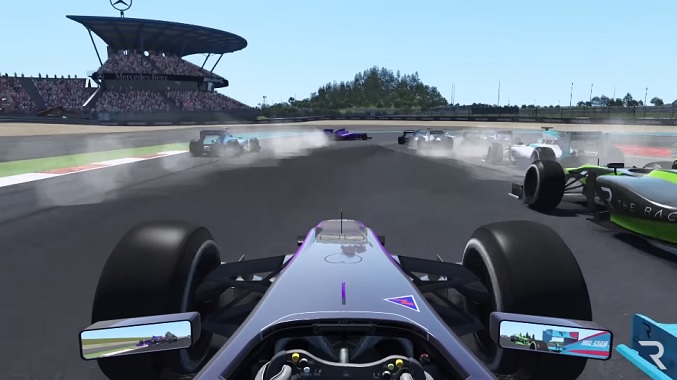 In light of COVID-19 causing event cancellations all over in motorsports this past weekend, notably the Australian Grand Prix and IndyCar at St. Petersburg, some high-profile Esports action has taken up the sword to provide entertainment and keep drivers sharp during these social-distancing-times. Notably, The Race All-Star Esports Battle, where pros such as Felix Rosenqvist, Sebas Montoya, Colton Herta, Simon Pagenaud, Max Verstappen, and many more went up against each other this past weekend. They weren't alone, though, as there were some very accomplished Esports racers in the field as well.
The car: rFactor Formula ISI 2012. The track: Nürburgring Grand Prix configuration. Full coverage can be found here.
The action was pretty fascinating, and apparently racers who aren't as tuned-in to Esports reached out to those who are afterwards, showing interest to up their game sim-setup-wise, and have a better chance against the virtual pros who populated the majority of the top 10.
Check out the clip below of Max Verstappen's chaotic/eventful race over the weekend, story on it over here at the-race.com.