Early Adopters: Sign Up Here For Winding Road's iPad App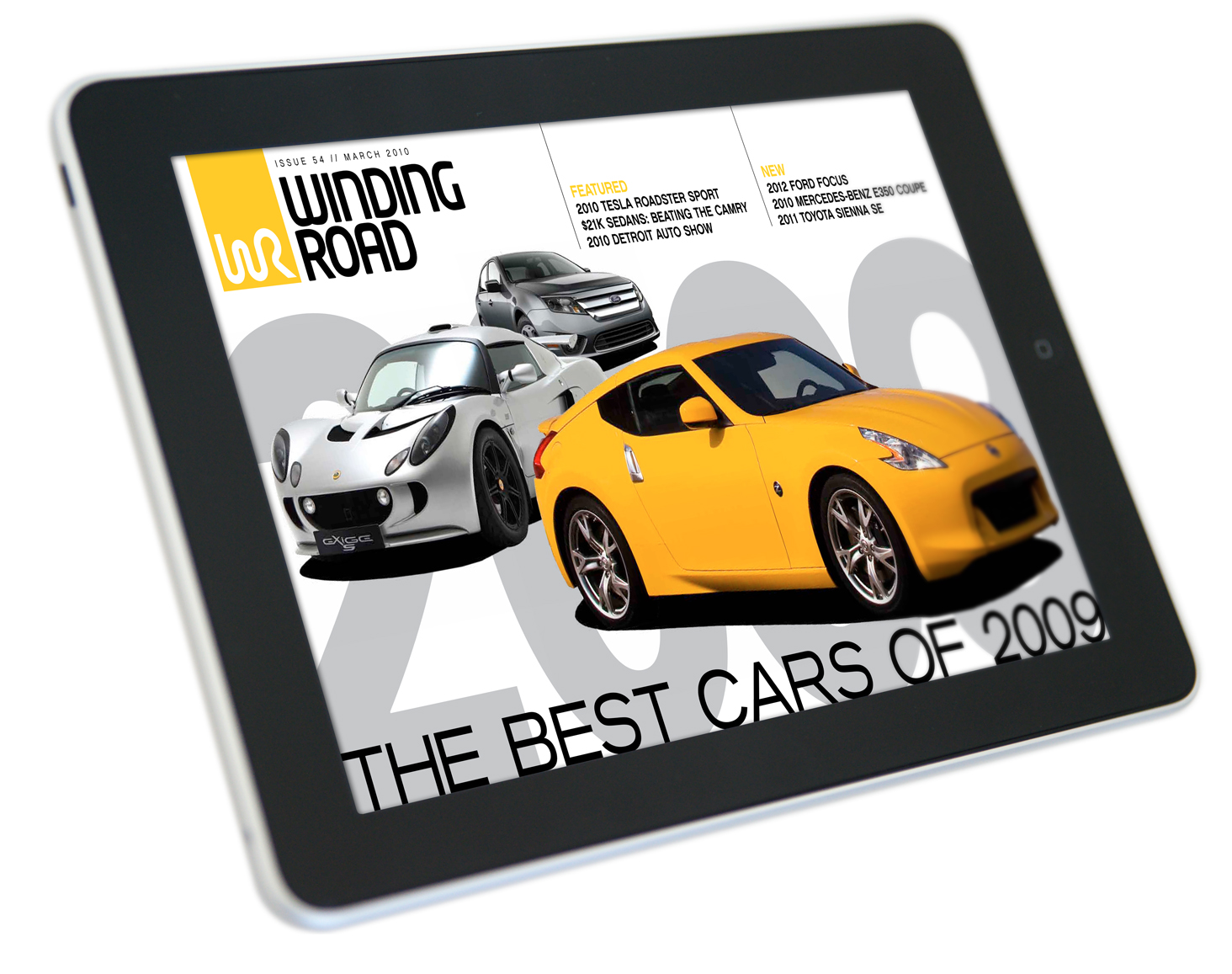 Since its launch at the beginning of this month, Apple's iPad has been the talk of news writers, forums posters, and the larger online world in general. While we at Winding Road haven't been immune to the base lure of what is, perhaps, the most exciting product on the planet, we've also been hard at work developing our own application for it.
Our iPad app will allow car-crazed users to receive our newsletter, Winding Road Weekly, automatically and for free, as soon as it's published each week.
Better still, Winding Road subscribers will be able to take full advantage of iPad's large format screen and brilliant resolution to read our monthly digital magazine in its full form. If you've missed out on a few WR issues, the back catalog will be available for download as well. The future is here (well, alost here), it's got a touch screen, and it's loaded with amazing cars—What could be better?
Drop your email address at our Winding Road iPad page, and we'll let you know the minute our new app is ready. Click through this link to sign up.
Don't have an iPad yet? Why not check out Winding Road for your Amazon Kindle? (Yeah, we're all over the place when it comes to mobile media.) Click through this link to sign up today!