Detroit 2012: Live Photos Of The 2013 Ford Fusion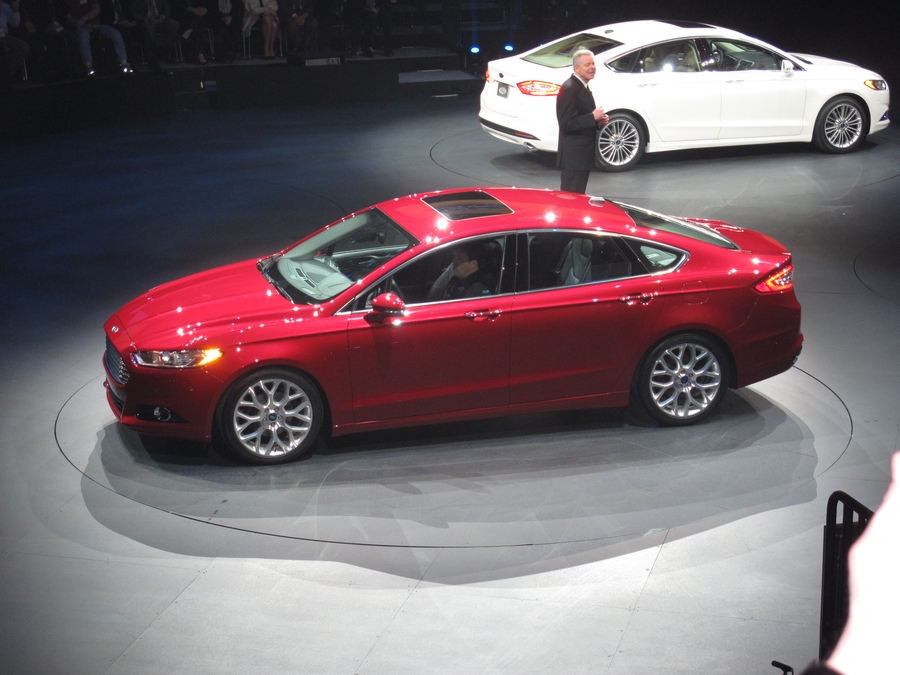 Ford helped to kick off this year's Detroit auto show in fine style this morning, filling the venerable Joe Louis Arena with its fully new, and particularly sharp-looking, Fusion range.
As we detailed in the First Look post, the 2013 Fusion will be available with a traditional gasoline powertrain, as a gas-electric hybrid, and as a plug-in hybrid.
Please take a look at our first, live-on-spot images of the Fusion triplets, and stay tuned to WindingRoad.com all day as we bring you fresh metal.