Detroit 2011: Chevy Volt, Ford Explorer North American Car/Truck Of The Year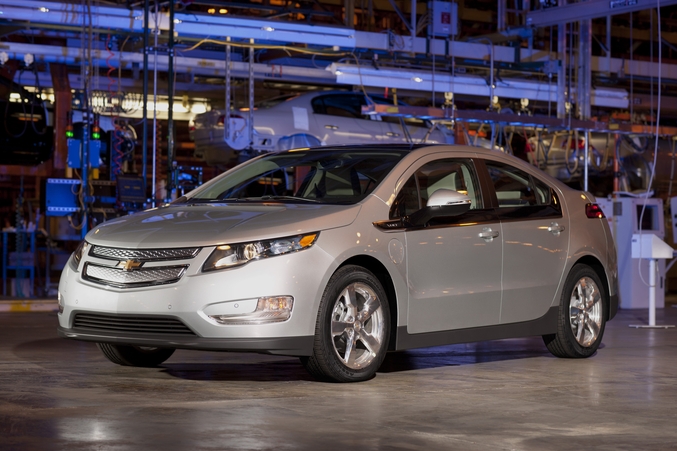 Domestic automakers protected their home turf this morning at the Detroit auto show, with Chevrolet and Ford claiming top honors in the North American Car and Truck Of The Year voting.
Chevy's revolutionary Volt was picked as the car of the year, racking up yet another high profile award after being selected as Motor Trend's COTY for 2010. The award also marks the fourth time that the bow-tied brand has produced a North American winner, with the last such being the Malibu in 2008.
Ford is no stranger to winning, either, as it has racked up a mighty seven North American Truck Of The Year awards. The all-new 2011 Explorer joins the Transit connect (last year's NATOTY) and the F-150 as winning members of Ford's "truck" lineup. (The unibody Explorer is really more "crossover" than "truck" in our book, though it does feel a bit closer to fitting than the Focus-based Transit Connect, but we digress.)
The Volt had to fend off stiff competition from cars like the Mazda2, Jaguar XJ, and Volvo S60, while Explorer topped the Dodge Durango, Kia Sportage, and Honda Odyssey, among others.