Detroit 2010: Toyota FT-CH Hybrid Is Expanding The Prius Family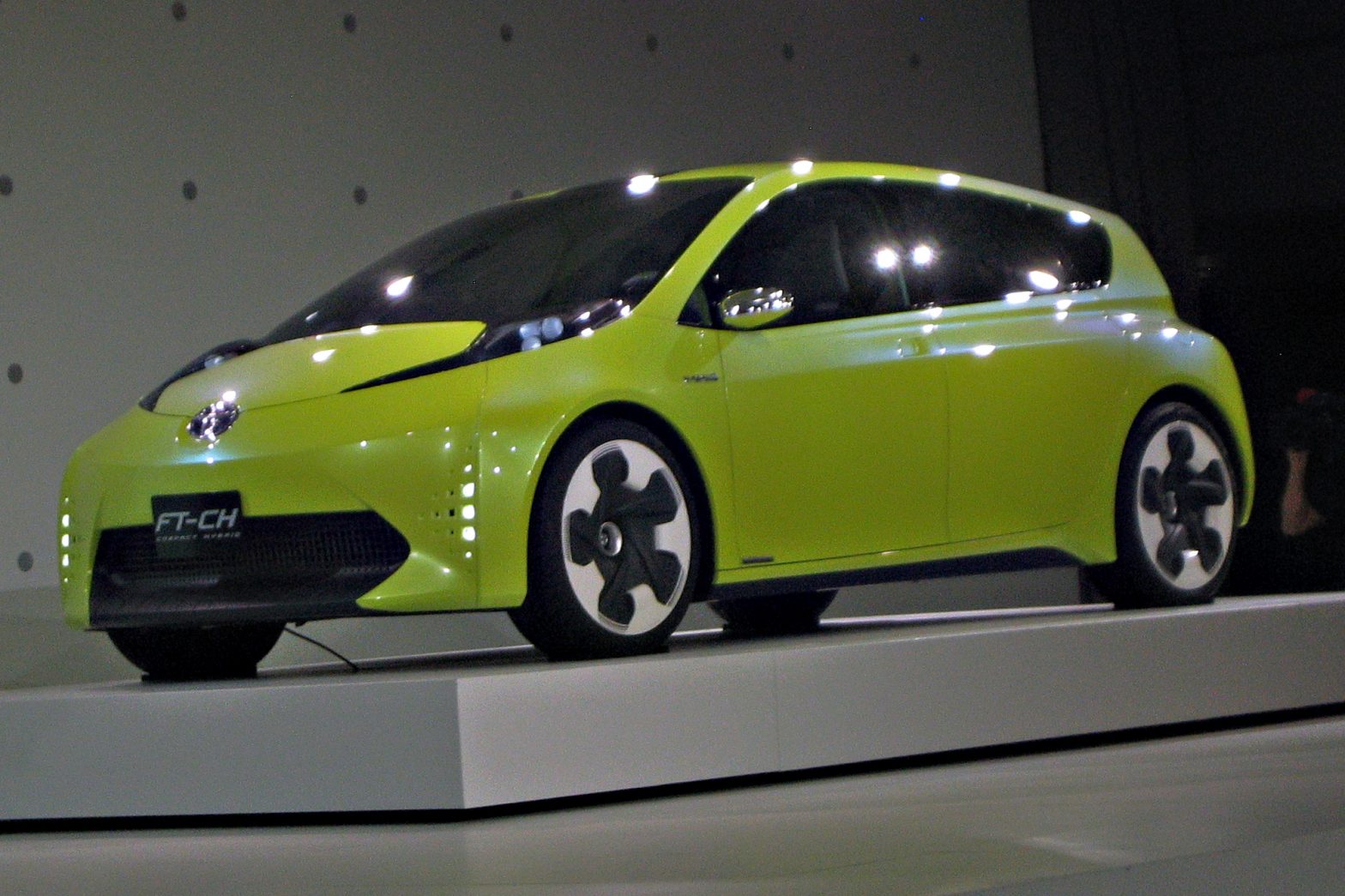 If you're sitting behind the wheel of a base Camry sedan or Sequoia SUV, you may be hard pressed to believe that Toyota has a far-reaching vision for the future of transportation. It does. Really.
At its press conference at the 2010 Detroit Auto Show, Toyota executives and engineers talked about an automotive end game where all vehicles are electrically powered.
Several powertrain paths lead to this eventuality; traditional internal combustion engines, conventional hybrids, plug-in hybrids, battery-electrics, and fuel-cell electrics. Toyota is continuing to develop all of these engine/motor configurations, and told the press that the company will offer a full-cell vehicle to the public in 2015.
In the near term, Toyota committed to making conventional hybrids systems their core powertrain technology. The company will introduce eight all-new hybrids in the next year with the hopes of selling a million hybrid-powered vehicles per year (up from about 535,000 units in 2009).
Part of Toyota's hybrid expansion plans include the creation of a Prius family of vehicles. The FT-CH is likely to be the next vehicle to have Prius as part of its name.
Smaller and more handsome than the Prius, one can see a family resemblance in the cam-lobe shaped roofline and angular taillamps. The FT-CH rides on a wheelbase that is six-inches shorter than the Prius, but to maintain comfort inside, is nearly identical in width. Let's hope some of the fun and funky traits of the FT-CH's design make it through to production.
Lighter than the current third-generation Prius, the FT-CH will be more fuel efficient. While details were not released about its hybrid powertrain, expect a small-displacement four-cylinder with Toyota's standard Synergy drive components (automatic transmission) that enables electric-power-only driving.