Could We See F1, IndyCar, and MotoGP on One COTA Ticket?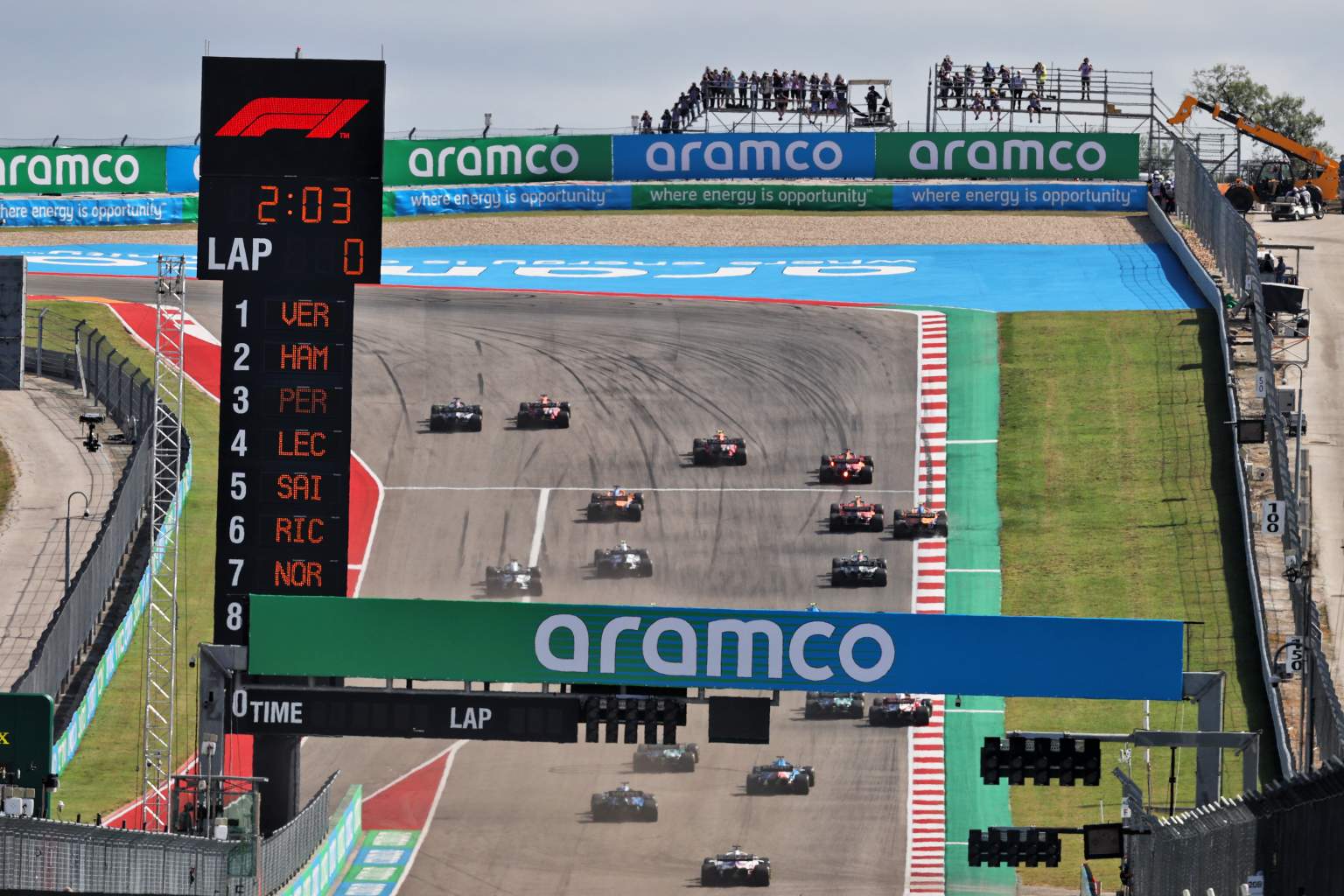 In the run-up to this weekend's USGP at Circuit of the Americas, the W Series announced it was ceasing racing for the remainder of 2022 due to budget issues.  As the main support series for F1 in the United States, this has created a void in this weekend's schedule, which will see only historic race cars "racing" to fill in the gaps when F1 isn't on track.
Sounds amazing, seeing 1966-1985 F1 cars  and 1982-2017 Le Mans cars on the track.  Except these cars are so valuable, you don't generally see true wheel-to-wheel battles.
A recent conversation between Circuit of the Americas chairman, Bobby Epstein, and The Race's Scott Mitchell-Malm.
Asked what the US GP needed to do to reach the next level, Epstein's mind quickly turned to the support bill:
"Some of the support races for the fans, [we need to] make some of those of interest to the fans,"  Maybe an IndyCar support race? I'm just throwing it out there, I don't know.  But to make it a full racing weekend, unlike anyone's ever done, for us might take us and differentiate us from maybe some of the other events.  It's a question of how big your paddock could be.  But as far as the weekend fills out, I think that's it. I want to still make it the best place for the racing fan to see the best racing and the best competition on the track that we possibly can.  Because I feel like our staff does a great job of delivering the off-track experience and that's all we control."
Do we think it could actually work?  Short answer no.  Space & logistics aside, even without a big support series, COTA sells out for the F1 & MotoGP races on their own.  We doubt IndyCar would even want to consider having their cars directly compared to F1 on the same weekend.
Admittedly, we kind of like the idea, though!