Cool Stuff You Won't Want To Miss At The Pebble Beach Concours d'Elegance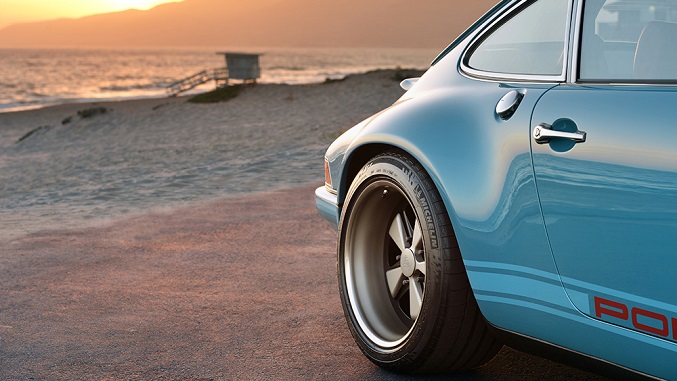 Photo from Singer Vehicle Design
This year's Pebble Beach Concours d'Elegance during Monterrey Car Week is shaping up to be another great one. Drawing crowds from all over the world, it never ceases to amaze automotive enthusiasts, and makes reserving hotel rooms a year in advance and dealing with traffic jams well worth it. Here are a couple of cool cars and activities to look forward to if you plan to be in attendance or will be keeping an eye out for coverage on social media.
From Mercedes Benz:
"The Pebble Beach Tour d'Elegance celebrates the Mercedes-Benz SSKL streamlined racing car from 1932: it will be possible to experience this milestone in automotive history on the road for the first time at the drive for outstanding classics on Thursday, 15 August 2019. Mercedes-Benz Classic has spared no expense in having the vehicle reconstructed for the '125 Years of Motorsport' anniversary. Alongside the unique SSKL, an elegant Mercedes-Benz 320 n combination coupé (W 142) from 1938 will be taking part in the Pebble Beach Tour d'Elegance."
From Singer Vehicle Design:
"As globally renowned, boutique restoration and design house Singer Vehicle Design heads to the annual Monterey Car Week in celebration of the brand's 10th anniversary, more than 25 distinct Porsche 911 vehicles restored by Singer will be embarking on the Monterey Peninsula as well. Throughout the entire week, Singer will team with Petrolicious, the leading automotive lifestyle brand providing world class short films and tasteful editorial around the world's finest classic vehicles, to offer an interactive approach for fans of both brands to share their own visuals of any Singer restorations to be found in the area.
Enthusiasts can join the 10-year festivities by posting photos on Instagram of any of the unique and colorful Singer restorations they may see throughout the week, thereby entering to win a chance to visit Singer's Sun Valley, California home, where the winner and up to three of their friends, can take a private 'behind-the-scenes' tour to see first-hand where the Singer magic is made. The Instagram competition will accept all entries taken August 13th – August 19th within the Monterey Peninsula area, creatively documenting any Singer restoration found in the region – however all photos posted must use BOTH hashtags #singercelebration AND #petroljoy. Petrolicious will additionally be providing the grand prize winner with a one-year 'Petrolicious Premium Membership,' and both brands will have additional gifts for any runner-up participants."
2nd Annual Japanese Automotive Invitational
From Automobile Magazine
Taking place from Friday, August 16th until Sunday, August 18th, this is a great little event formed in partnership between Infiniti and MotorTrend Group. Cars being showcased are from the 1960s and newer, admission is free, there are expected to be more than 30 vintage Infiniti, Toyota, Nissan, and Subaru cars on display. It's also conveniently located next to the Concours and Gooding and Company auction tent; paying a quick visit in-between bids on late-80s Aston Martins could be a solid move to make sure you see as much cool stuff as possible.
Check out more activities listed over here at Automobile.