Construction Restarts At Circuit Of The Americas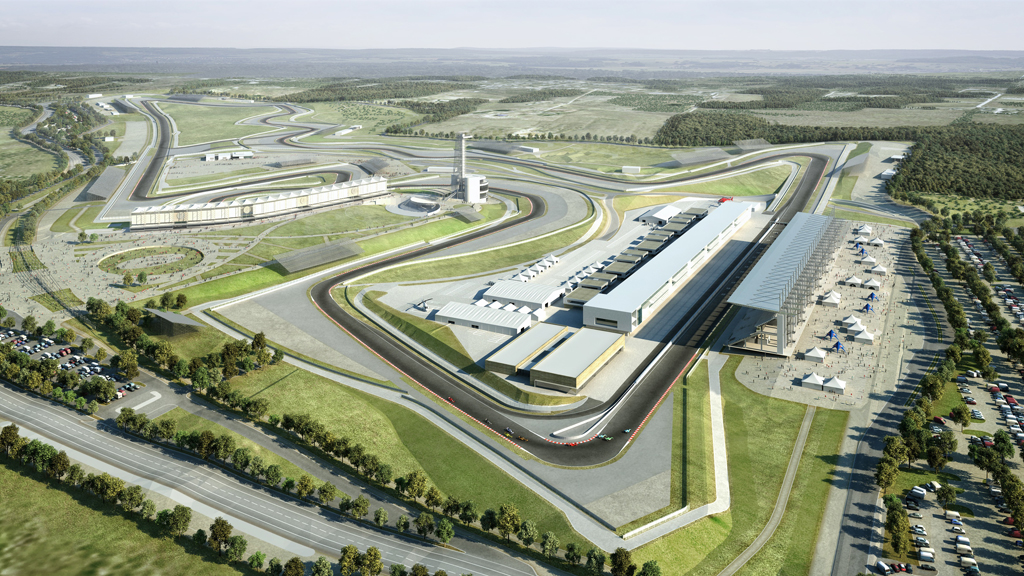 Workers have returned to the Circuit Of The Americas after a weeks-long delay, according to the Austin American-Statesman. Questions about the pace of the construction have been raised for over a month, as conflicting reports came in on the progress of America's first purpose-built Formula 1 track. This comes after the original date of June 17, 2012 was moved to November 18 of next year.
Construction has resumed now, though, with workers on site five days a week. Progress should be brisk from this point on, with grandstand construction starting soon. The actual process of laying pavement on the track should start around Christmas.
Designed by famed F1 architect Herman Tilke, the Circuit Of The Americas is scheduled to play host to a variety of other racing series besides Formula 1, including Australia's V8 Supercar Series and MotoGP in 2013.