Cadillac Bringing All-New Concept, Production CTS-V Coupe To Detroit Auto Show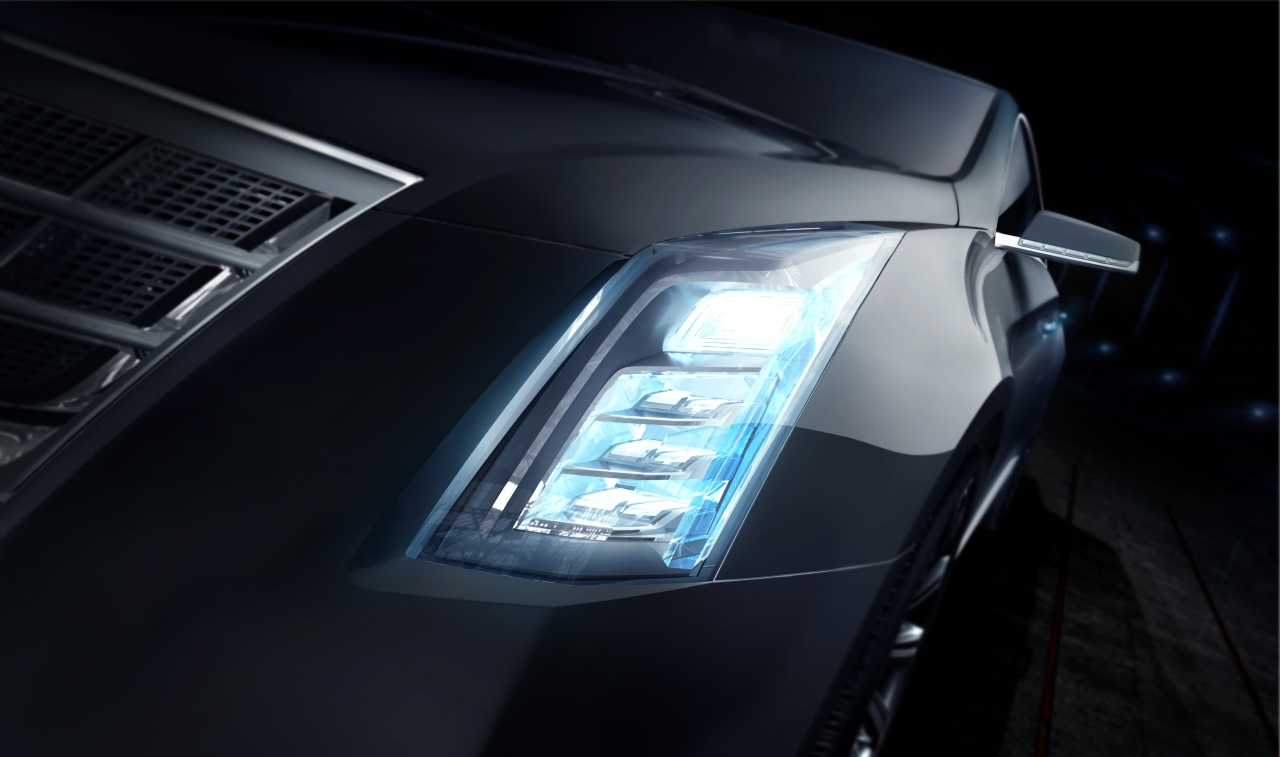 Cadillac's Art & Science design language will be heightened at this January's Detroit Auto Show. GM's non-Buick luxury division will be previewing an entirely new concept car, and we're told it's nothing we've seen before, so go ahead and rule out any possibility of a production ATS sedan to rival the C-Class and 3-Series.
Judging from this photo, we wouldn't be surprised if the concept was either a new flagship model for Cadillac, to replace either the aging STS or outgoing DTS. Don't be shocked if there's some sort of Green technology under the hood, too.
But while concepts are all well and good, brand new production cars are even better. And boy, is this one going to be a stunner. Cadillac has confirmed that the showroom-ready CTS-V Coupe will be making its official debut at the Detroit show, complete with its 6.2-liter supercharged V-8 and 556 ranging horses under the hood. The all-new two-door CTS certainly is a gorgeous starting point, so we expect great things from the V-badged bomber.
Naturally, we'll be sure to post official images and details of both the CTS-V and the Caddy Concept as they become available. Cadillac's short press release is available, below.
NEW CADILLAC CONCEPT, CTS-V COUPE TO RING IN THE NEW YEAR
DETROIT – Cadillac will premiere a new concept car at the 2010 North American International Auto Show in Detroit on January 12, the latest in its series of dynamic designs. This latest concept advances the brand's Art & Science philosophy that has included a series of acclaimed concept cars in recent years, such as the Cadillac Sixteen, CTS Coupe Concept and Converj. The 2011 CTS-V Coupe will make its world premiere in Detroit as well, and will enter into production in the summer of 2010.