Caddy Gets A Volt: Production Cadillac ELR Announced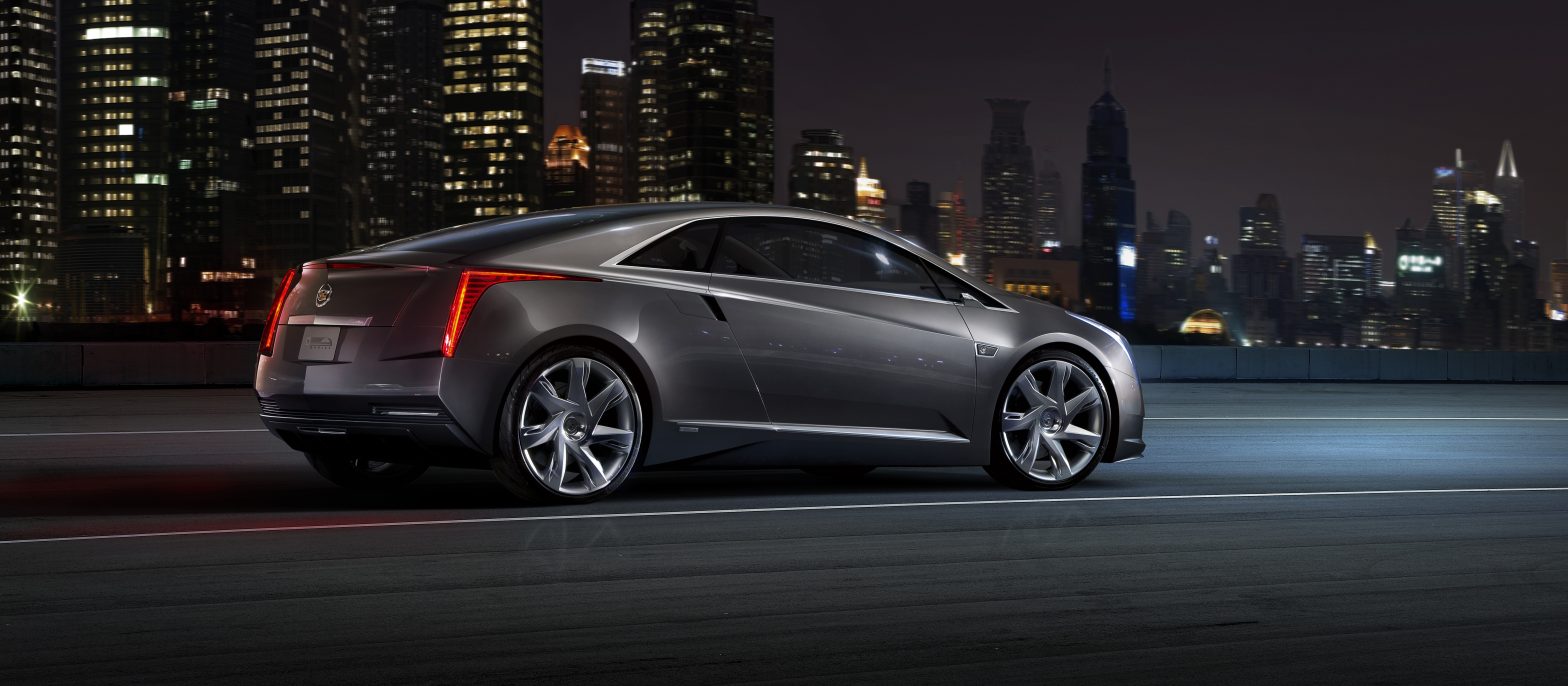 Drawing inspiration from its Converj concept car (pictured), Cadillac has announced that it will be moving forward on a production version of a range-extended electric vehicle dubbed the ELR.
Powered by a Voltesque combination of an electric drive motor and four-cylinder engine/generator, no specific power outputs or range estimates are available yet. We'd expect that Cadillac will want a product that is reasonably quicker than its Chevrolet counterpart though, especially if the very sleek Converj form is carried forward in the production ready design. We are told that the car will offer, "the fun of luxury coupe driving." Promising.
Read on for Cadillac's brief press release.
DETROIT – The innovative Cadillac Converj Concept, a dramatic luxury coupe with extended-range electric vehicle technology, is moving forward as a production car that will be called the Cadillac ELR.
Development of the ELR is just underway, so details on performance, price and timing will be announced later.
The Cadillac ELR will feature an electric propulsion system made up of a T-shaped lithium ion battery, an electric drive unit, and a four-cylinder engine-generator. It uses electricity as its primary source to drive the car without using gasoline or producing tailpipe emissions. When the battery's energy is low, the ELR seamlessly switches to extended-range mode to enable driving for hundreds of additional miles.
"The concept generated instant enthusiasm," said Don Butler, vice president-Cadillac Marketing. "Like other milestone Cadillac models of the past, the ELR will offer something not otherwise present – the combination of electric propulsion with striking design and the fun of luxury coupe driving."
Cadillac selected the name ELR to indicate the car's electric propulsion technology, in keeping with the brand's 3-letter international model naming convention.
The Converj Concept sparked the idea of combining the desirability of a grand touring coupe with electrification, said Ed Welburn, GM vice president, Global Design.
"There's no mistaking it for anything but a Cadillac, an aggressive, forward-leaning profile and proportion showcases a uniquely shaped, modern vision of a personal luxury 2+2," Welburn said.
Cadillac will reveal another new concept car on Thursday, Aug. 18, at a special event prior to the annual Pebble Beach Concours d'Elegance. Cadillac also recently announced it will add two new vehicles to its product lineup in 2012, the XTS large luxury sedan and an all-new luxury compact sedan codenamed ATS.
About Cadillac
Cadillac has been a leading luxury auto brand since 1902. In recent years, Cadillac has engineered a historic renaissance led by artful engineering and advanced technology. More information on Cadillac can be found at media.cadillac.com.