C8 Corvette ZR1 To Get 900 Horsepower Hybridized Drivetrain!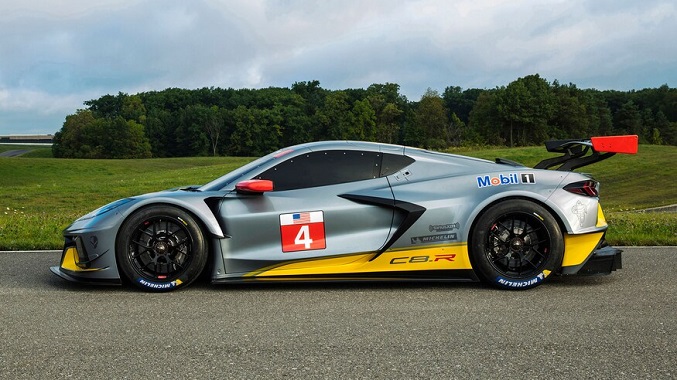 Photo: Motor Trend; we hope the ZR1 looks like a road-going version of the C8.R
Motor Trend has some very interesting news about the next iteration of the ZR1 in the new mid-engine, C8-generation Corvette: it will have a hybridized drivetrain that could boost power all the way to 900 horsepower! The C8 just went from the everyman's Ferrari 488 to the everyman's Ferrari LaFerrari.
According to Motor Trend, their senior source at GM states this would be for pure added performance, not fuel economy, like the Porsche 918 or LaFerrari. This goose-pimple-inducing setup could be some sort of configuration comprised of a twin-turbo V8, with electric motors thrown in to fill torque gaps, boost overall power, and potentially be installed between the engine and transmission (good-bye dual golf bag trunk!).
The powertrain could also be a system that's comprised of two electric motors in the front trunk (or, frunk) area; this would be a first-of-its-kind AWD setup in a Corvette that would make it an absolute monster in the corners.
All of the specifics are unknown, including the displacement of the engine and whether it would be a flat-plane crank design. Regardless, we'll keep our eyes peeled for any more hints!