Bugatti Announces Veyron Grand Sport Vitesse Legend Jean-Pierre Wimille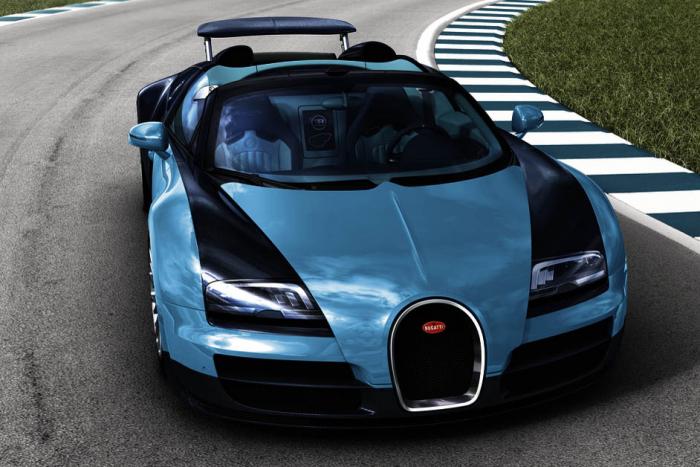 Bugatti has announced a special edition of its Veyron hypercar, honoring on of the automaker's factory drivers and two-time Le Mans winner. The Bugatti Veyron Legend Jean-Pierre Wimille is the first in a series that honors the brand's history with limited-edition models.
The look of the car is borrowed from Wimille's 1937 Le Mans-winning 57G Tank and its blue color scheme (this paint finish is even called Wimille Bleu).
The Bugatti Legend Jean-Pierre Wimille uses the same 8.0-liter W-16 engine as the Veyron, with nor modifications. That means 1183 horsepower, 1104 pound-feet of torque, a 233-mile-per-hour (limited) top speed, and a sprint to 62 mph in just 2.6 seconds.
Over the next 12 months, Bugatti plans to release a total of six editions in the Legend series, each based on the open-top
Veyron Grand Sport Vitesse
. Only three units of the Bugatti Legend Jean-Pierre Wimille will be sold.
The car will make its official debut at the Pebble Beach Concours D'Elegance.