BMW's 4-Series Coupe Images Surface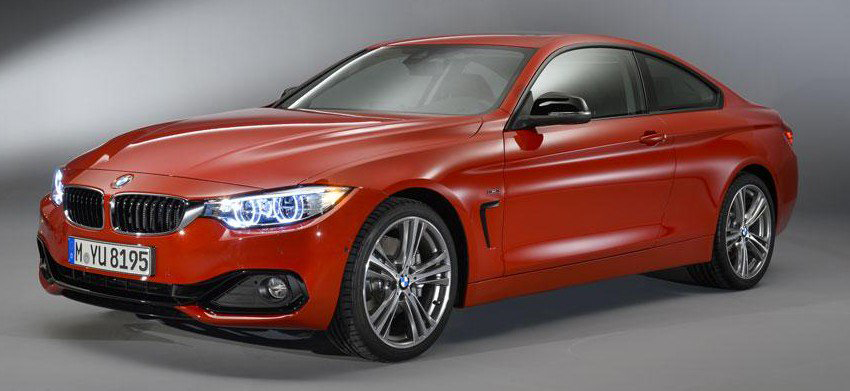 BMW, for reasons we still don't fully understand, has refit the nomenclature for its bread-and-butter 3-Series. The current 3 is available as either a four-door sedan or a five-door wagon (depending on what part of the world you're in). It is not, however, available as a two-door coupe or convertible, because those body styles now fall under the 4-Series moniker.
These leaked images, originally posted on
Car Design News' Facebook
, show stock shots of the new car with the 3.0-liter, turbocharged inline-six from the 335i. This isn't surprising, as we're expecting the 4-Series to feature the same engine/transmission combinations as the 3-Series range. The styling tweaks that take the 3-Series to the 4 appear evolutionary in nature—it's very clear from every angle where this car started.
The front fascia shares a strong resemblance with the 3-Series, particularly in the shape of the headlights and grilles.
We first saw these vents on the 3-Series GT, and they've now appeared on the 4-Series. We can't be certain whether they're functional or not (although we hope so).
The profile on the 4-Series looks more aggressive than the old 3-Series Coupe, particularly in slope of the rear glass and styling of the C-pillar.
The cabin on the 435i Sport is finished in plenty of leather, as well as some nice aluminum finishes. Other than the materials and colors used, it looks rather unchanged from the 3-Series.