BMW To Launch Race-Ready Z4 GT3 In 2010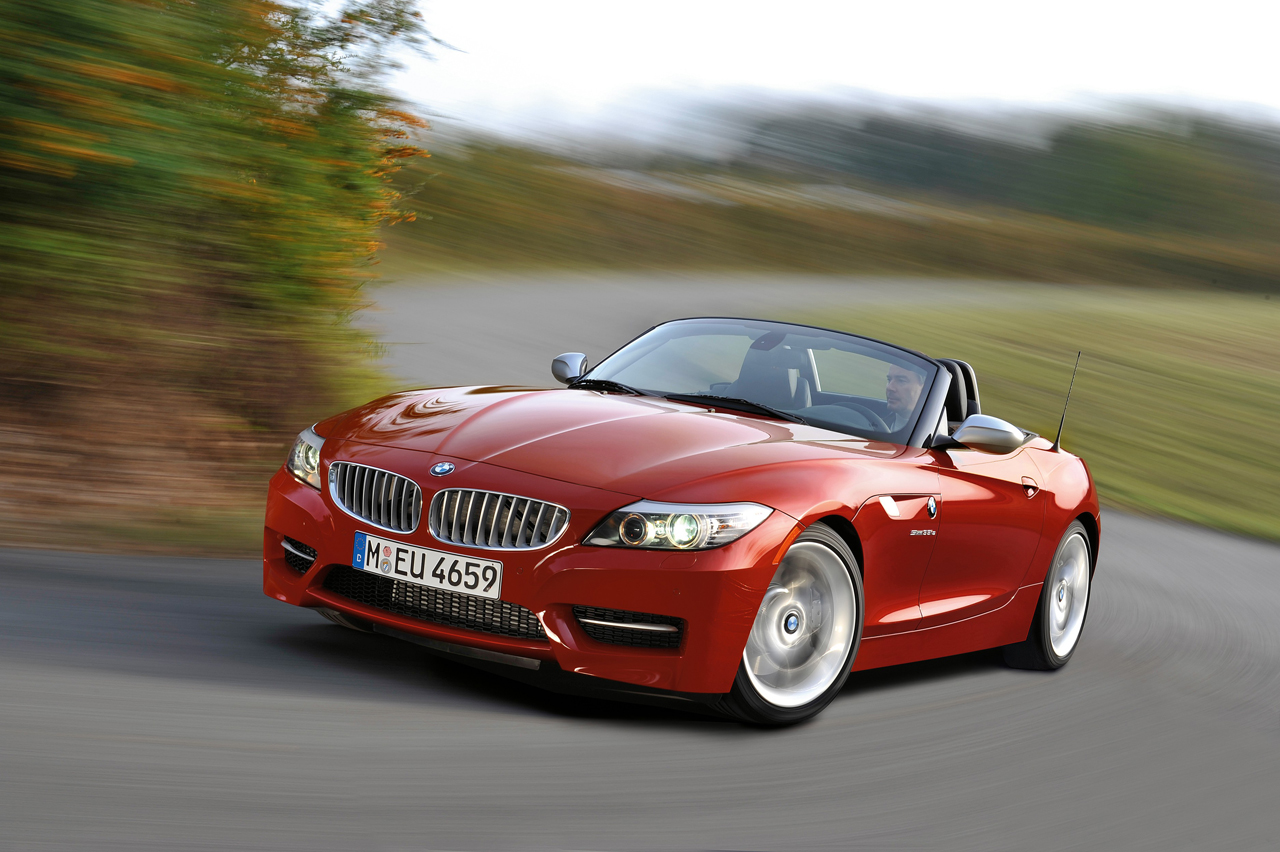 While BMW did just release details about the showroom-ready Z4 sDrive35is (pictured above), individual racers will be getting a hotter new offering next year—the Z4 GT3. This new Z4 will be poised to compete in the FIA GT3 European Championship, International GT Open, and ADAC GT Masters, as well as other twenty-four-hour endurance races.
Powered by a tuned version of the 4.0-liter V-8 found in the M3, the Z4 GT3 will produce around 480 horsepower and will be driven solely by a six-speed dual-clutch transmission. Additional new features include central-locking wheels and race-tuned ABS. Customers who need the magic of air conditioning will be able to spec that to their cars, as well.
All of this hot BMW-ness can be yours for only 298,000 Euros (roughly $425,000 for us Yankees). Deliveries will start mid-way through 2010. Scroll down to read the full press release, and we'll be sure to post official photos as soon as they are made available.
As part of its customer racing programme, BMW Motorsport is offering private teams another attractive car from 2010: the BMW Z4 GT3. This sports car is an impressive addition to the BMW product range and offers drivers and teams the opportunity to compete in international and national championships in accordance with GT3 regulations – such as the FIA GT3 European Championship, International GT Open and the ADAC GT Masters – as well as in 24-hour endurance races.
The BMW Z4 GT3 is powered by a four-litre, eight-cylinder engine producing approximately 480 bhp. When it comes to electronics, the private teams can look forward to innovative BMW solutions, which have proven themselves in the BMW M3 GT2: the engine is controlled by the modern ECU 408, while the Power400 control unit is responsible for operating all actuators. The transmission takes place via a sequential, six-speed gearbox. The scope of delivery also includes rims with locking and safety clips, as well as racing ABS and optional air conditioning.
The BMW Z4 GT3 in its racing version is available from the second quarter of 2010 at an estimated price of 298,000 Euro (plus VAT). If interested, please send an email to [email protected] or send a fax to +49 89 382 208 55.