BMW 3-Series GT Leaked Ahead Of Geneva Debut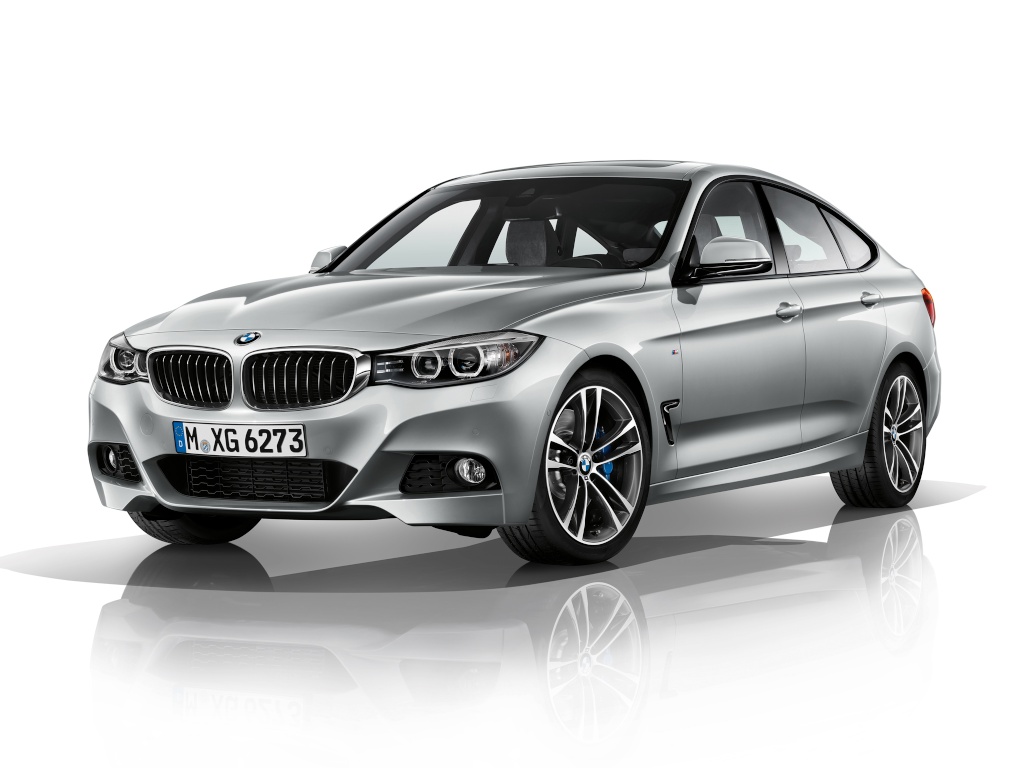 BMW will be showing this, the 3-Series GT, at next month's Geneva Motor Show. Despite not being slated for an unveiling until next month, though, images have leaked out well ahead of time. To be fair, the 3-Series GT is not as big of a travesty as the
5-Series GT
, a vehicle that's failed to win over buyers, in part because of the awkward proportions of its fastback rear end.
The 3-Series GT looks decidedly more natural in its proportions. It's still not a pretty car, but little things like a more aggressively raked roofline and a short rear overhang do the design a number of favors.
Mechanically, all we have is speculation. We know the turbocharged, 3.0-liter found in the
335i
will be available, and that there will be an M-Sport model. It's reasonable to assume that the 2.0-liter, turbocharged four-cylinder from the
328i
will be the base car, and that the GT will carry both Modern and Luxury lines like the 3 Sedan. In short, we should expect nearly all the powertrain items from the sedan to tranfer over to the GT when it goes on sale.
Importantly, if you absolutely need a bit more versatility and aren't willing to move up to an X3, the 3GT is your best option for storage space in a 3-Series (unless the auto gods gift North American buyers with a 3-Series wagon). Its liftback body will allow it to swallow far more cargo than a standard 3 Sedan, as seen below.
The rear seats fold flat, allowing acces to a very useful cargo area. Buyers that don't want to move up to an X3 will want to give the GT a look.
We aren't sure if the 3GT will have the same dual-mode trunk as the 5GT. Still, the high-opening of the liftback will make cargo management a breeze.
The GT roofline looks more natural on the 3-Series than it does on the 5. This is the 335i GT M-Sport, which includes larger wheels and a unique aero kit.