Beautiful Form Following Function: How The Maserati MC12 Was Designed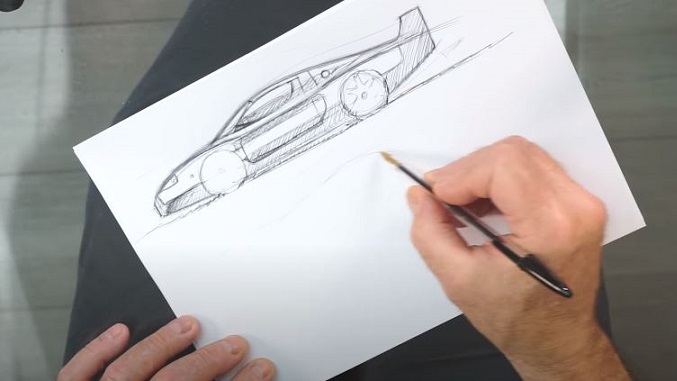 World-renowned car designed Frank Stephenson has a YouTube channel, and it's a treasure trove of fun facts and insight for us car nerds. He's had a hand in designing tons of iconic cars, from the Ferrari FXX and F430, to the McLaren MP4-12C and P1. Also, the re-introduction of the Fiat 500. But one particular car he designed that's especially near and dear to our hearts, is the low-production, homologated sibling to the Ferrari Enzo: the Maserati MC12.
This carbon/Nomex monocoque, 621 horsepower, naturally-aspirated V12 beast was a sight to behold in the mid-aughts, and in race-trim was able to secure 40 wins out of 94 races it entered in FIA GT1 racing around the planet during its short lifespan. It's most recognizable in the US for not having the best of luck, though; its campaigning by Risi Competizione in 2005 netted no wins, and while backed by ACO the previous year, it was severely penalized for exceeding width and length requirements.
The street-legal version was in our opinion the coolest car to come out of the early-to-mid-aughts era. Sure, the Enzo got tons of press and was the penultimate prancing horse at the time, but the MC12 was more purpose-built, had that shiny FIA homologation status, and its wild racecar styling gave it some seriously gorgeous lines. It also sounds brilliant.
At one point during Frank Stephenson's video, he notes that manufacturers at the time were taking road-going cars and making them into GT1 beasts, whereas the Maserati was designed as a racecar first and road-going hypercar second; we think that's so cool. Long flowing lines designed for aero translate to pleasing aesthetics for sure.
Check out it out!