Audi Confirms Q5 Hybrid To Debut In Late 2010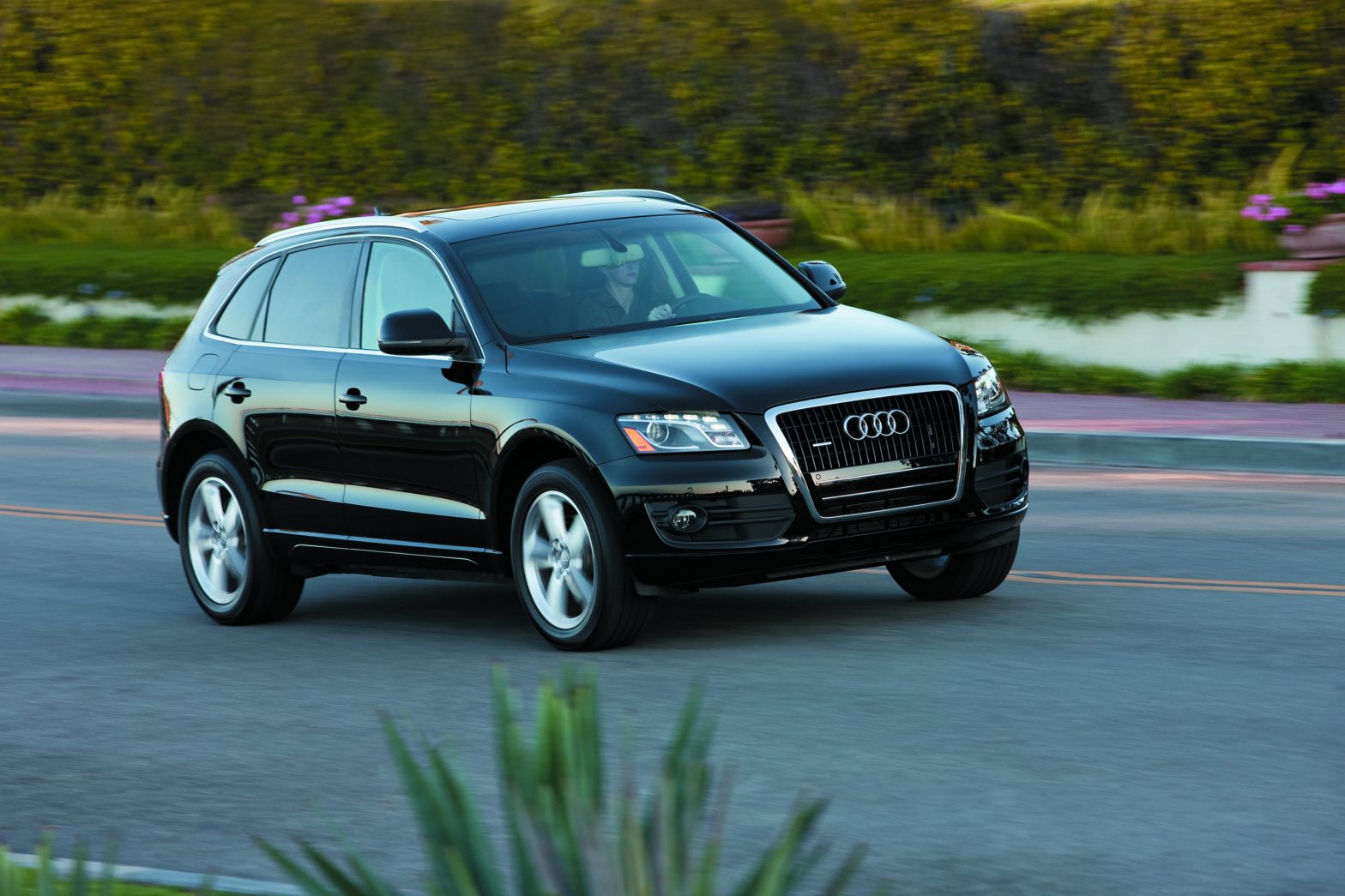 It's no secret that Audi is putting a large emphasis on clean diesel technology for its future models, but after seeing sexy concepts like the e-tron, we know the four-ringed folks in Ingolstadt have a knack for electric power, as well.
In a recent press release, Audi states that the Q5 crossover will be the its first production vehicle to feature hybrid technology when it is unveiled near the end of 2010. A hybrid Q5 will be poised to compete against the Lexus RX450h and the all-new Mercedes-Benz ML450 hybrids. The Q5 is already a hot-selling luxury CUV, and should prove to be a good start for Audi to launch its new hybrid system, though it is unclear if other vehicles in the automaker's portfolio will receive this technology. As Audi continues its diesel initiative in America, we wouldn't be surprised if a Q5 TDI were to make its way to our shores in the coming years, as well.
Scroll down to read the official press release detailing Audi's future investment plans.
Audi continues to invest strongly in the future
7.3 billion euros total investment from 2009 through 2012
Around 5.9 billion euros for new products and future technologies
Number of models to increase from 34 now to 42 in 2015
Audi will continue to invest heavily in new products and forward-looking technologies in the future: plans for 2009 through 2012 envisage total investments of 7.3 billion euros for fixed assets.
In coming years the Audi Group will continue to invest strongly in its future. Approximately 5.9 billion euros, in other words about 80 percent of its total investment in fixed assets, will be devoted to new product development, further optimization of conventional drivelines and the development of electric and hybrid models. By 2015, the Audi brand will have enlarged its product portfolio from currently 34 to 42 models. "With our planned investments in new products and mobility concepts, for example electric propulsion, we are creating a basis for our company's future growth," says Axel Strotbek, Member of the Board of Management for Finance and Organization at AUDI AG.
Next year Audi will launch a series of new cars. The A1, A7, A8 and R8 Spyder will be added to the product portfolio during 2010. At the end of 2010 Audi will unveil the Audi Q5 Hybrid, which will reach the market at the start of 2011 as the brand's first full hybrid model. As Strotbek points out: "We will be in a position to finance all our planned investments from our operative cash flow."
At the German locations and elsewhere, future policy is now being implemented: from 2009 through 2012 approximately 3.8 billion euros will be invested at the Ingolstadt and Neckarsulm plants. "This is a firm commitment to our German facilities. Audi is facing the technological upheaval in the automobile world in a farsighted way. The will to work and high qualifications of employees at our German plants are a firm foundation for the necessary changes," states Peter Mosch, Chairman of the Audi General Works Council.
About 2.5 billion euros will be invested at Ingolstadt and about 1.3 billion euros at Neckarsulm. A new transmission and emissions center will be opened at the Ingolstadt plant, and other investment priorities will be stamping tools for the new Audi A1 and the manufacturing structures for the A3 and A4 models. The investment focus in Neckarsulm will be on the A6, A7 und A8 models and new engine-function test rigs.