Aston Martin Valhalla Debuts At Monterey Car Week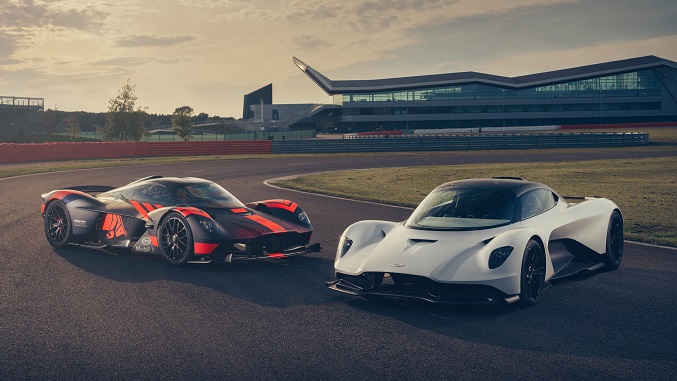 Aston Martin marked the Valhalla's North American debut Friday at Monterey Car Week's The Quail with an exciting first-glimpse video. This video showcases both the newly-debuted mid-engine sportscar as well as their highly-anticipated hypercar, the Valkyrie. Born from Aston Martin's collaboration with Red Bull Advanced Technologies, watch as these two high tech chassis are put through their paces at the brand's development facility at Silverstone by test driver Chris Goodwin.
While the Valkyrie debuted at this year's British Grand Prix, the closely-related Valhalla sibling has until now been slightly-disguised after it's unveiling at this year's Geneva Motor Show. Dubbed as Aston's "dynamic concept car," it signals the marquee's next step in the journey towards crafting the first of these exceptional hypercars.
Aston Martin states the Valhalla will possess state-of-the-art F1 technology and unrivalled active aerodynamics, with equally-impressive impressive levels of handling performance. This will also be their hypercar that is engineered more for road use and track work, rather than just track work.
With a bespoke Aston Martin V6 twin-turbo engine on the hood, the Valhalla could surpass performance figures already well-known in today's hypercar world. We're on the edge of our seats to find out how it stacks up against the recently-debuted McLaren GT.
The luxury British performance brand is limiting it's production to 500 units worldwide. With a packed waiting list, they've got the herculean task of handpicking the final lucky customers who will have the opportunity to own this amazing piece of engineering.