Aston Martin One-77 Clocks 220 MPH Top Speed In Testing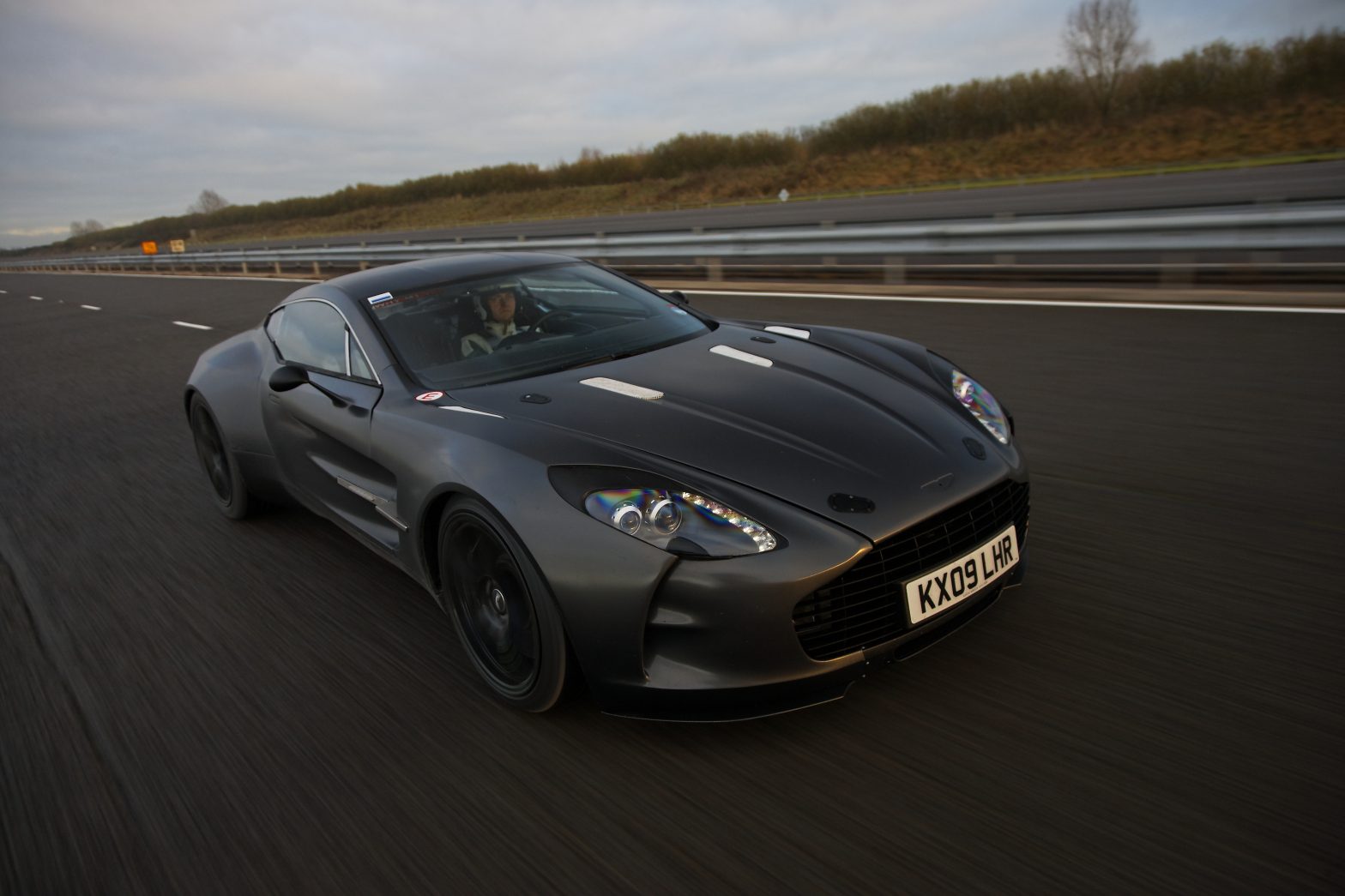 When we first saw the stunning new Aston Martin One-77, we knew it was going to be fast. New reports from Gaydon, though, show that in its testing phases, the One-77 is even beating out Aston Martin's original expectations, and is now poised to become the fastest production Aston ever.
While testing at a high-speed proving ground in Europe, the One-77 recorded a top speed of 220.007 miles per hour in dry/windy conditions. Because of this impressive speed, Aston Martin has decided to continue along with dynamic testing well into 2010, hoping that a higher speed can be coaxed out under better conditions.
Even without the 220 mph speed, the One-77 certainly is a stunning machine, and as its name suggests, only 77 of these vehicles will be produced, with deliveries expected to start in 2010. That'll net you an all-new 7.3-liter V-12 engine wrapped in a visually stunning carbon fiber frame.
For the full details, scroll down to read Aston's press release.
One-77 closes on new Aston Martin record
Gaydon, Tuesday 22 December.
Aston Martin's One-77 supercar has moved closer to setting a new all-time record for the British marque in initial high speed testing after surpassing all predictions and comfortably breaking the 200mph mark.
The One-77 is currently undergoing a stringent development process ahead of planned launch in 2010 with high speed testing taking place at a top secret proving ground in southern Europe. In a series of test runs completed last week the One-77 exceeded original expectations and recorded a 220.007mph (354.86kmh) top speed in dry but windy conditions under the guidance of the Aston Martin engineering team. Dynamic testing is now scheduled to continue into the New Year.
Powered by a new Aston Martin 7.3 litre V12 engine, the One-77 is engineered to deliver breathtaking levels of power and performance. The dramatically styled two-door, two-seat sports coupe is based on an innovative new carbon fibre monocoque body structure and adopts new active aerodynamic technology.
The One-77 is the ultimate expression of what Aston Martin stands for and will combine modern technology and design with craftsmanship and ultimate exclusivity to create the world's most desirable automotive art form.
As name suggests, production is limited up to a maximum of 77 individually numbered examples, with deliveries expected to commence in mid-2010