An Evening With Block And A Frostbitten Fiesta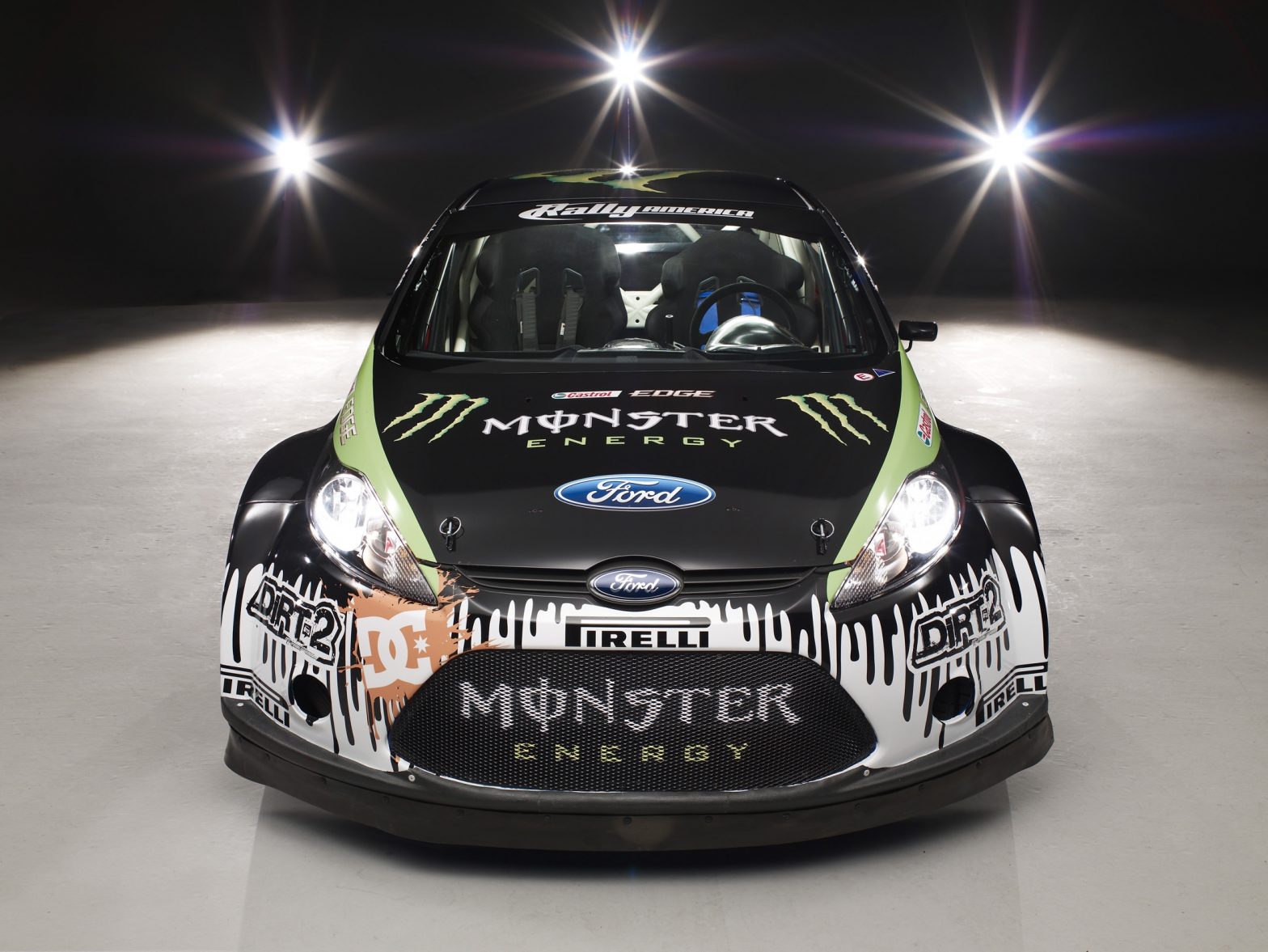 The upcoming Ford Fiesta has been a long time coming. In fact, aside from perhaps the PT Cruiser craze back in 2000, we can't think of another compact in recent memory that's received more pre-launch glitz, but then again, we can't think of another compact in recent memory that's been so closely associated with a superstar rally driver—at least for the last couple months anyway.
That's not to say Ken Block's new Rally America Open class Fiesta is even remotely similar to the street version that hits showrooms later this year. Powered by a 2.0 liter four banger with an industrial-strength hair dryer, Block's new whip is the same Fiesta that World Rally legend Marcus Grondholm piloted during his 11-minute blast up Pikes Peak last year. Of course, the 800 horsepower used in that ascent has since been tuned back to only 330 ponies for the Rally America series, but that's still light years away from the stock Fiesta's 1.6 liter, 119 horsepower engine. We spent time with the Fiesta at Ford's media drive last year, and the little-engine-that-could seemed plenty adequate for the task; one can only imagine what 300-plus horsepower and all-wheel drive would be like in this car. We were looking forward to finding out, but a planned media drive with Block last week in Michigan was cancelled—something about ridiculously-slick roads, media safety, and obscure Rally America rules. We can understand.
At least we had the chance to have dinner with the DC Shoes founder/rally car driver/Gymkhana hero, who pretty much seems like the anti-Ken Block in person—relaxed, soft spoken, and dare we say, kind of reserved. He did open up about Gymkhana Three, which is scheduled to take place in April and yes, he will be piloting the Fiesta. Turns out he's also a Ford fan (or at least he's a recent Ford fan), giving the nod to an old British Mark II Escort he has back in the garage, and he confessed to nearly buying an RS200 on eBay while he was under Subaru's umbrella, though one doesn't need to be a Ford fan to have a love affair with an RS200. He also confessed to having very little seat time in his other rally car—the WRC-spec Ford Focus RS that he'll be using for his World Rally Championship debut next month in Mexico. Somehow, we suspect he'll be able to manage.
That is, provided the Focus doesn't break down like the Fiesta did during its Rally America debut at last weekend's Sno*Drift rally. Despite horrifically icy road conditions, Block and co-driver Alessandro Gelsomino set the fast time for Stage 1 and were maintaining a good pace, until a "suspension component" failure ended the team's rally in Stage 7. Rumor is that a ball joint let go at 100 mph, possibly due to some impacts earlier on the oh-so-icy stages, but apparently Ken, Alessandro, and the Fiesta were unhurt. We say rumor because nobody stuck around long enough to talk about it—the team packed up the car and headed out early Saturday morning, leaving fans and officials alike asking "where's the Fiesta?" Obvious joke notwithstanding, the outing wasn't a great start for the new team, but they're optimistic about the future.
Ken will be back in the Fiesta for the 100 Acre Wood rally, taking place on February 26 and 27 in Salem, Missouri. Until then, check out the gallery for some Fiesta photos, including some pre-crash shots at the Sno*Drift.